When the railroad crossing gate goes down, it is never safe to go around. The flashing lights and ringing bells mean a train is coming and it is not safe to be on or near the tracks. This healthy and fun snack is a great conversation starter about train safety. While making this veggie snack train, parents and educators should talk to their children about the lesson Train Safety and how is never safe to go near or play near train tracks.
Green Peppers

Yellow Peppers

Red Peppers

Cucumber

Cherry Tomatoes

Broccoli

Green Beans

Baby Carrots

Additional Vegetables

Toothpicks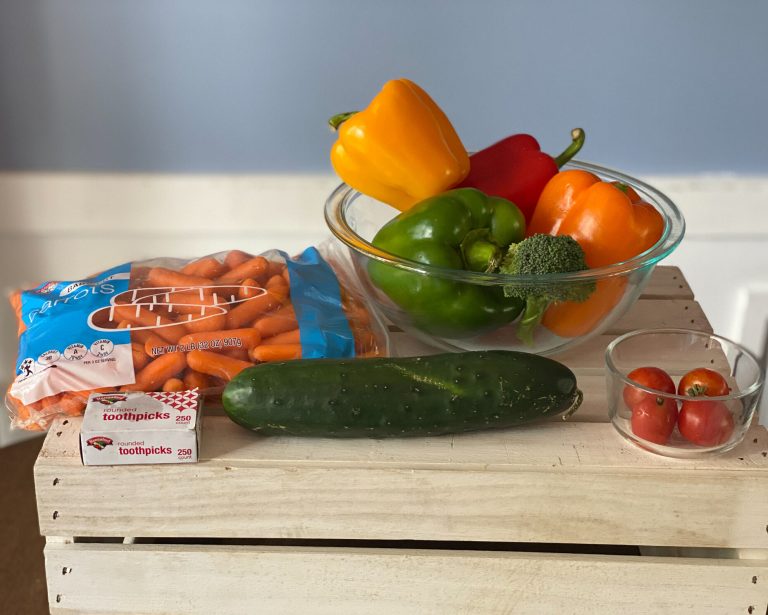 DIRECTIONS
Prepare bell pepper carts. Carefully slice top of peppers and clean out seeds. Peel the cucumber, and then cut into ½ inch thick slices. This train needs 16 cucumber slices. Place cucumber wheels on peppers with toothpicks.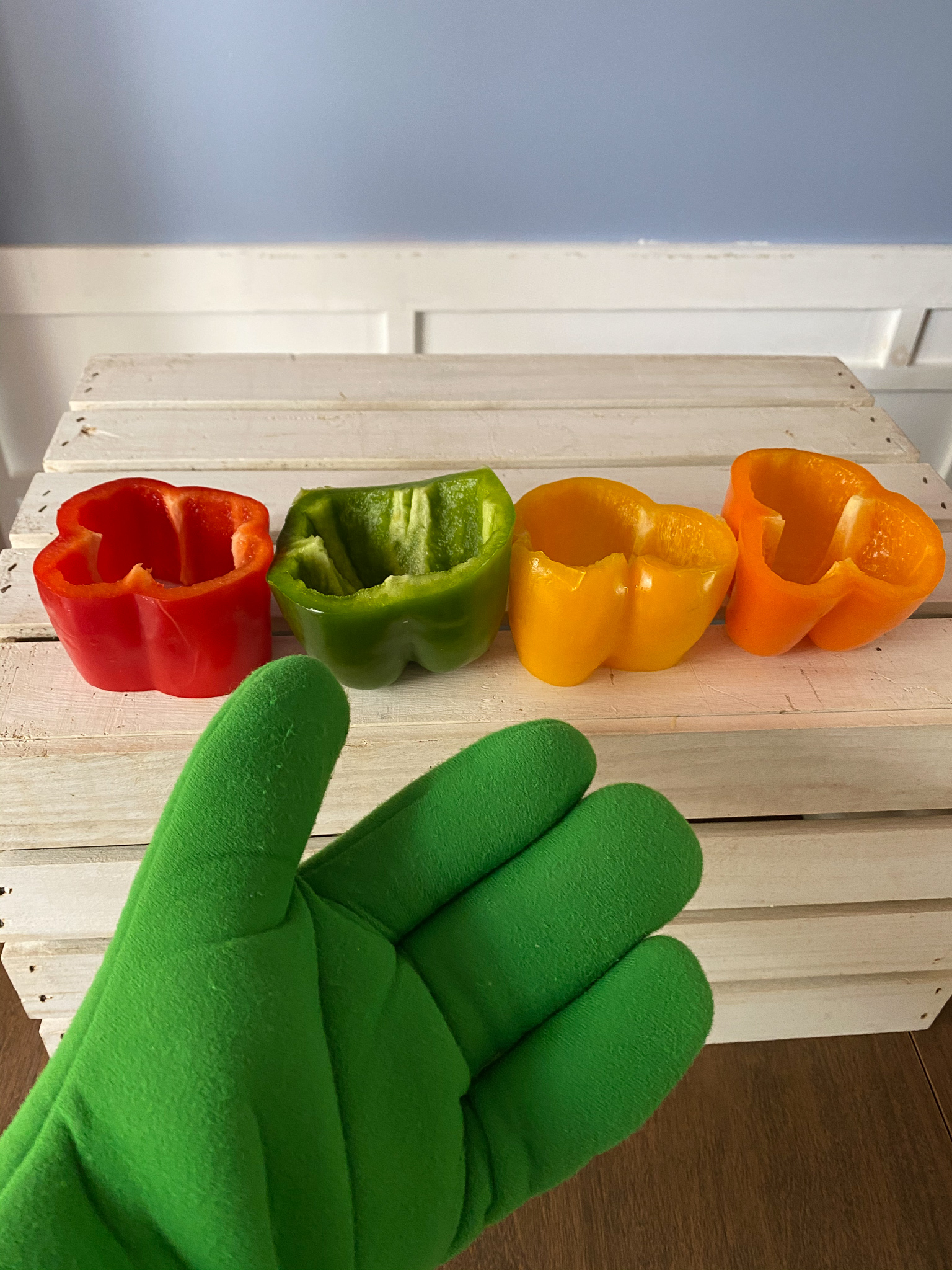 Chop and slice desired vegetables and add them to the vegetable train
Optional: add dip to one of your pepper carts. Enjoy!