Lil' Iguana says to wash your hands for 20 seconds or more.  Singing 20 seconds of your favorite song is a great way to remember how long to wash your hands.  It is important to know how to wash your hands with soap and warm water.  This fun recipe for homemade soap helps to make washing your hands fun!  While making this colorful homemade soap, parents and educators should talk to their children about the lesson I Wash My Hands and the proper way to wash your hands.    
Body safe fragrance

Bars or blocks of soap

Body safe coloring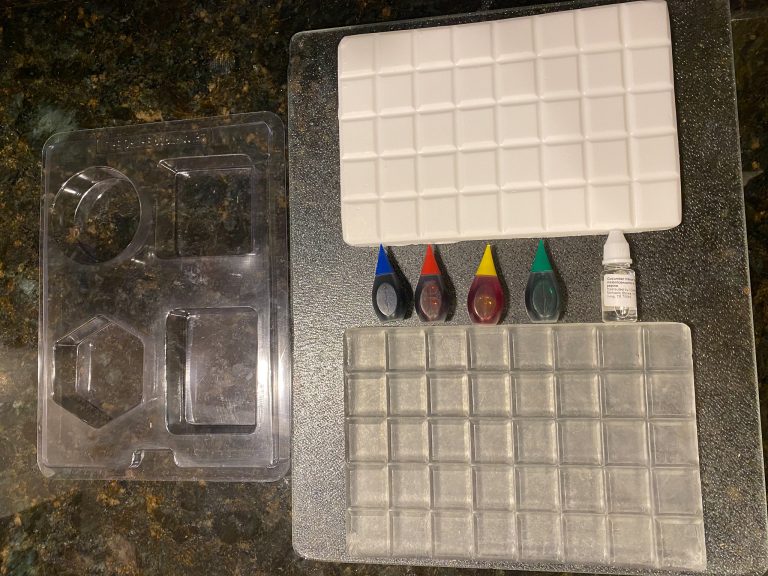 DIRECTIONS
Cut clear or solid soap bricks. Place in microwaveable bowl and melt. Start with one minute in the microwave and stir.
Then place in microwave for 30 sec intervals until soap is completely melted.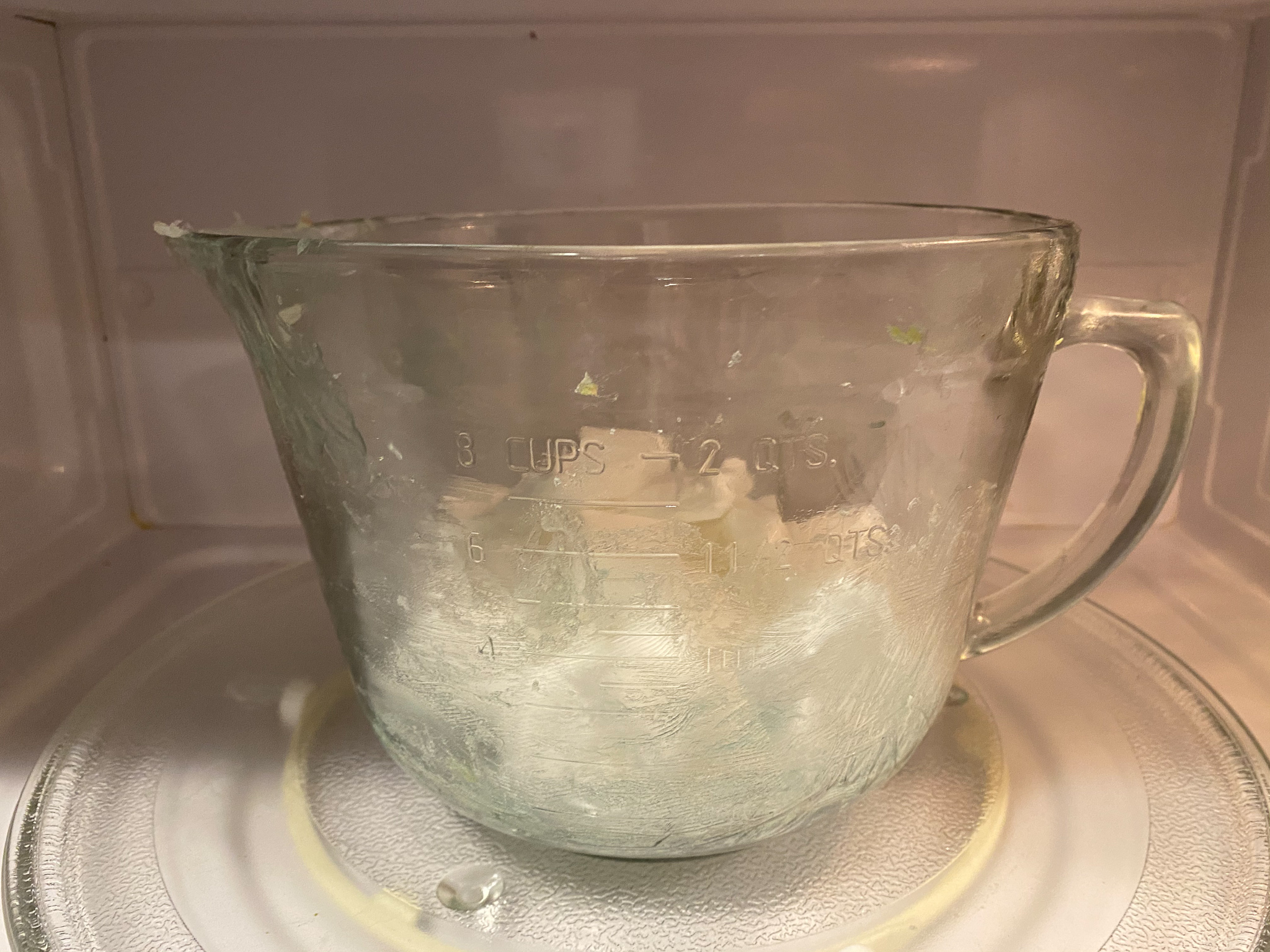 Add and mix fragrance to melted soap. You may need to place back in microwave for another 30 seconds depending on room temperature.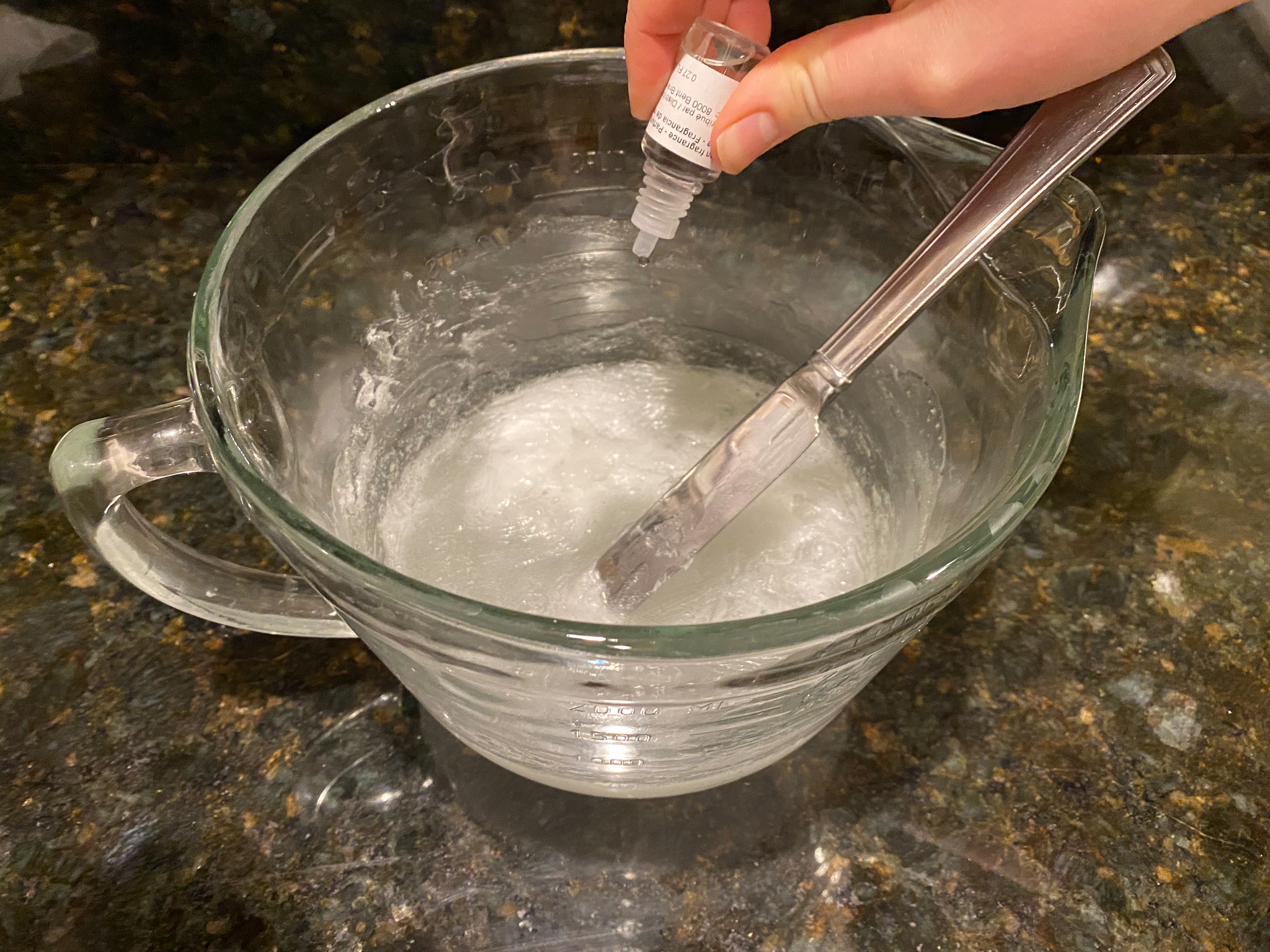 Add and mix body safe coloring.
Pour into molds. Let sit for about 5 to 10 minutes or until layer develops "skin" on the top layer.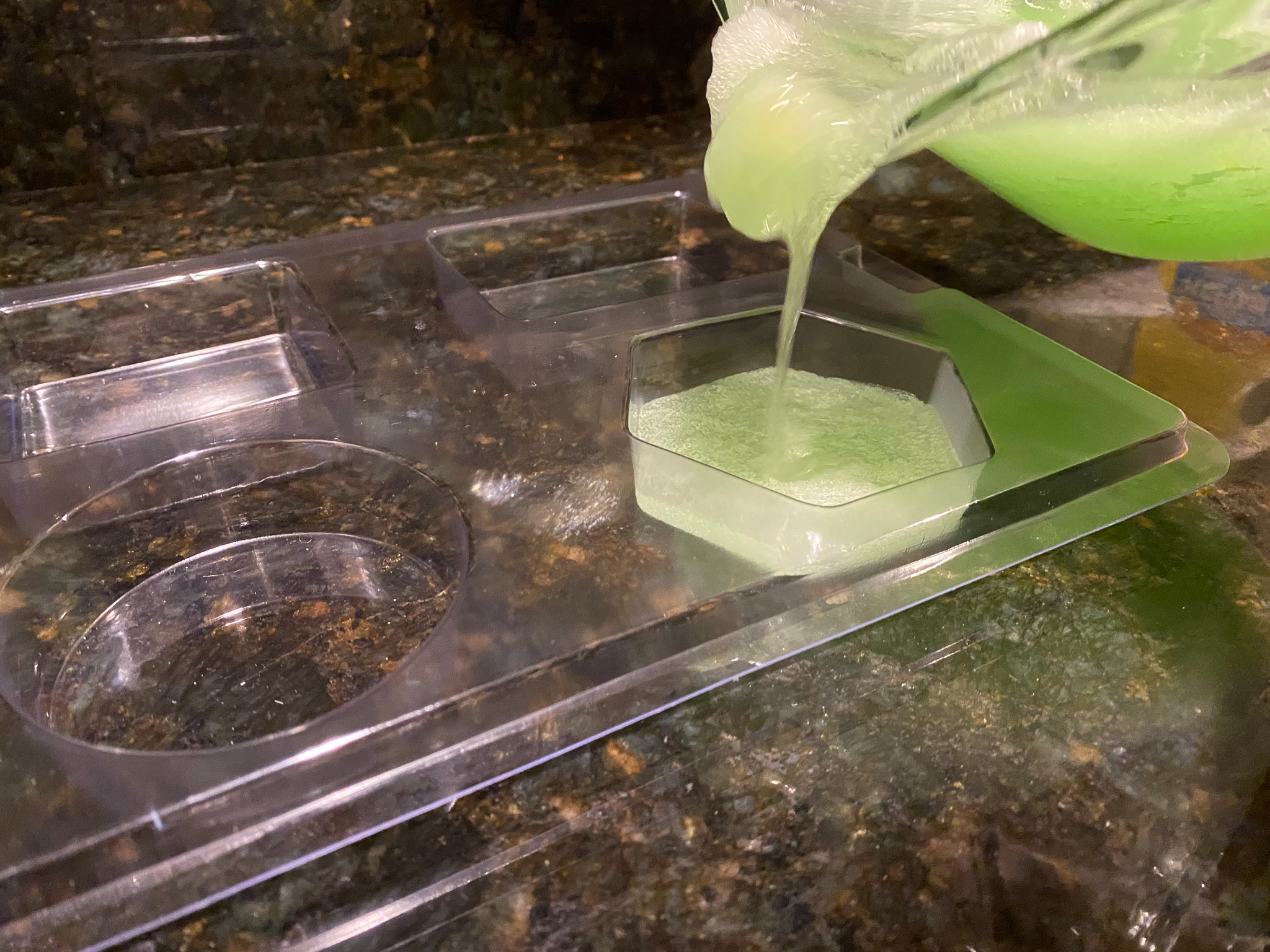 To avoid layer separation, you can spray a cooling layer with rubbing alcohol before pouring the second layer.
Add coloring in layers for unique swirls. Be very careful the hot melted soap can burn. Repeat the melting and cooling sets for desired layers.
Another fun gift idea could be having hidden surprises in the soap. Optional, add small plastic dinos in the center. Once molds are filled, let set completely.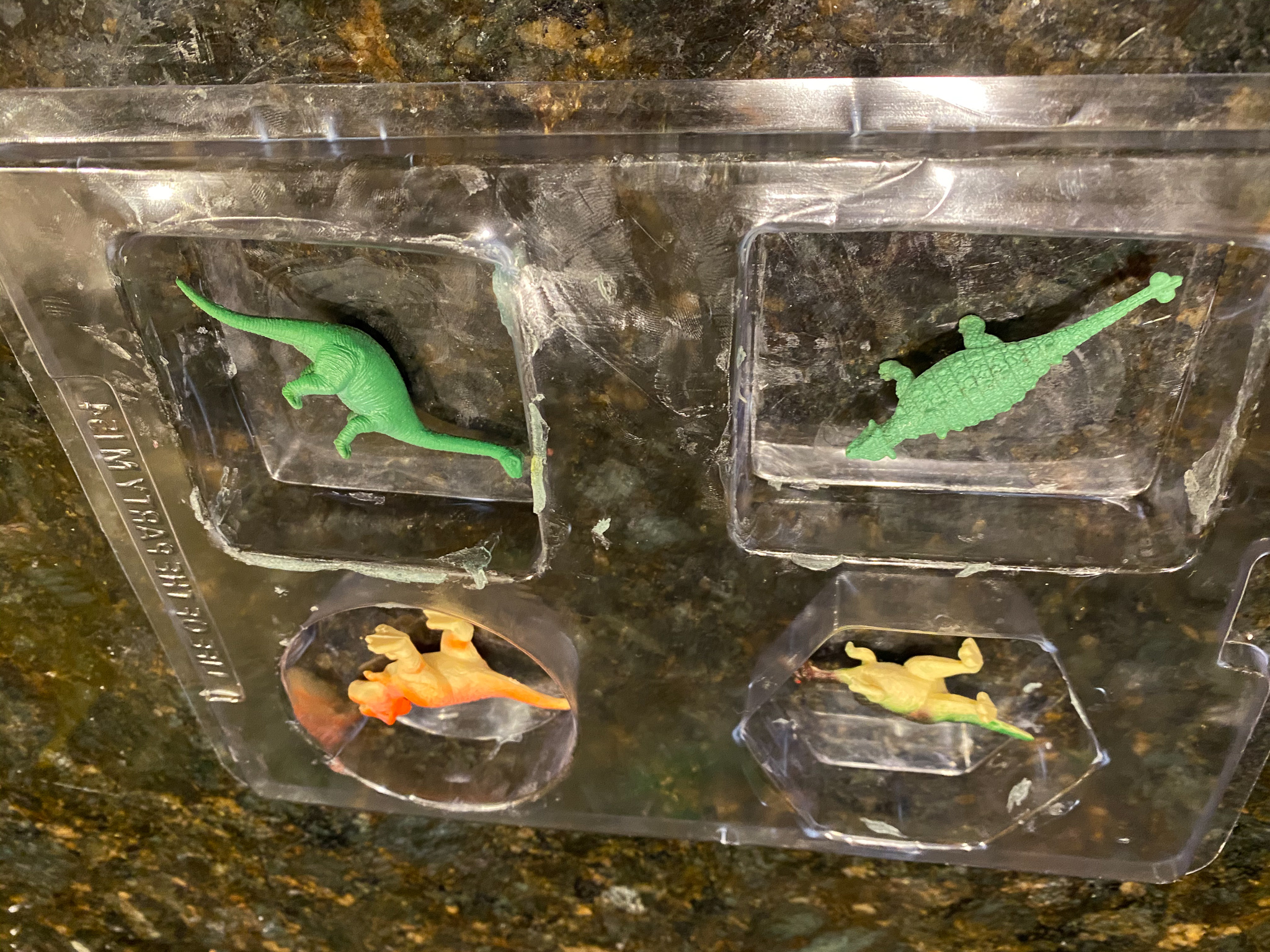 Repeat all the steps above for layering and waiting for soap to dry.
Keep repeating the steps as needed. Melt. Mix. Color.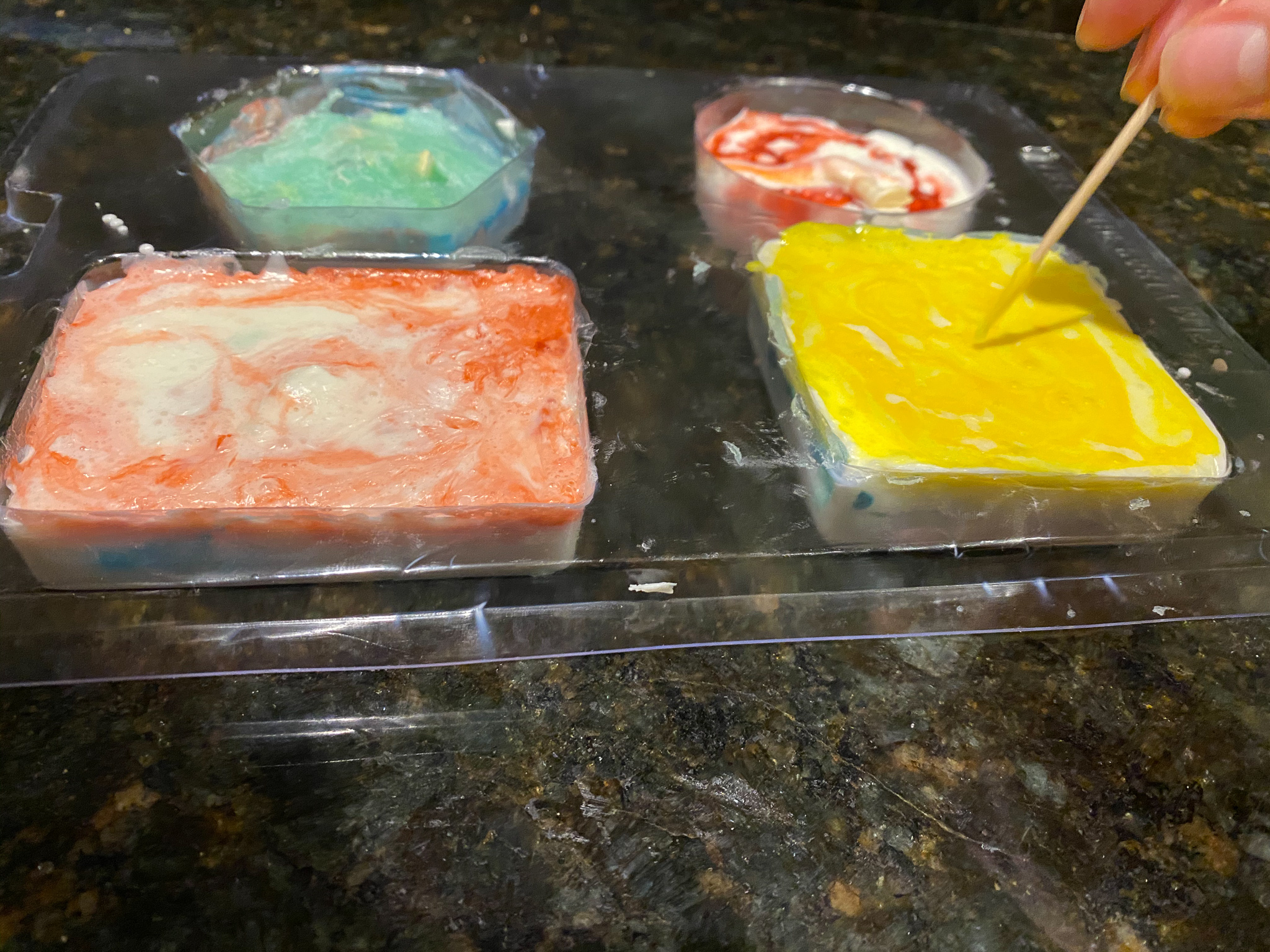 Once the soap is completely cooled, release from mold by pressing with thumbs on backside of tray.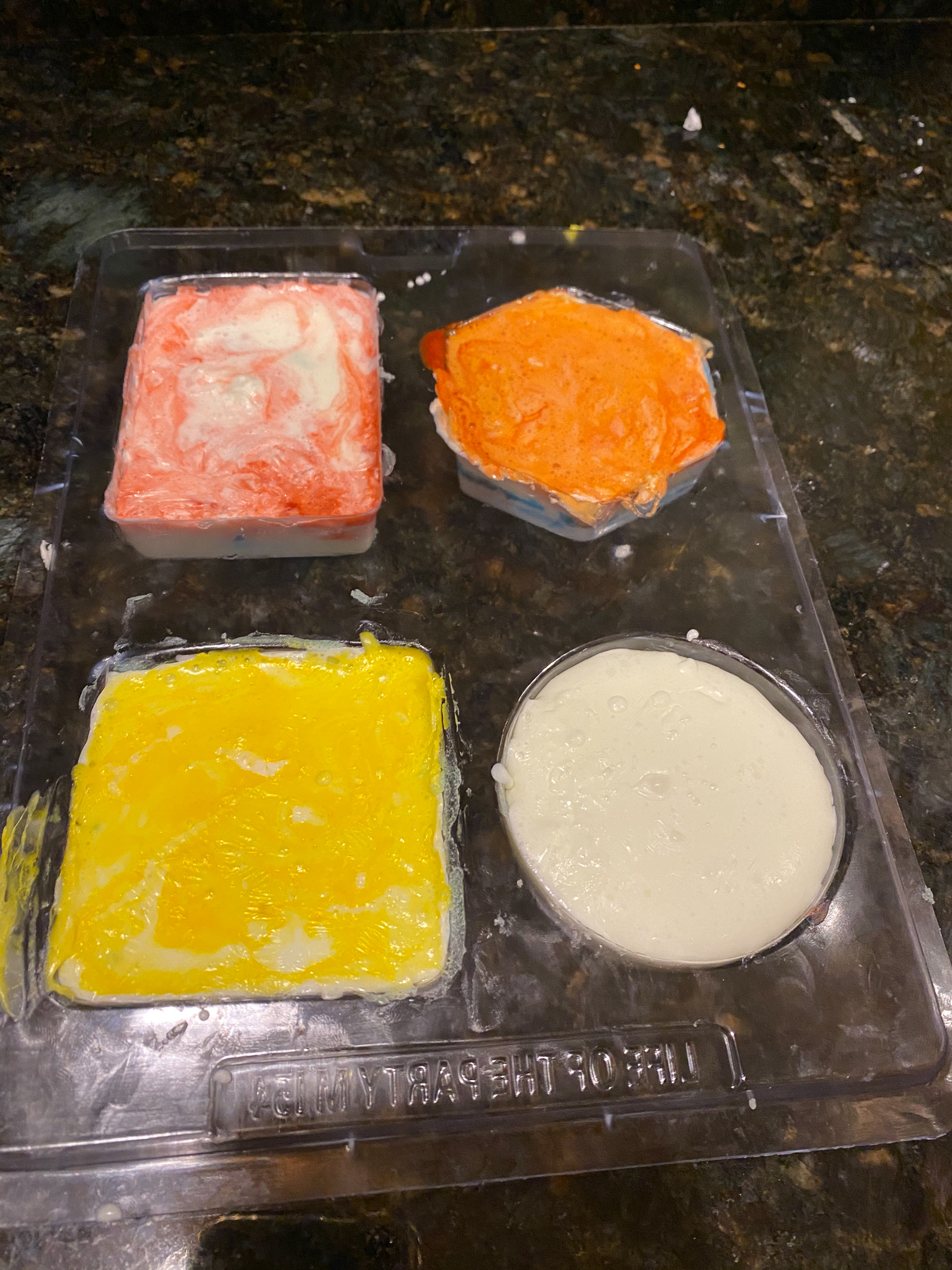 Lastly, wrap all soaps as gifts of store for personal use. Feel free to form reminding soap into unique shapes outside of mold.