Saturday, November 16, 2024
Nashua High School NORTH (8 Titan Way-Nashua, NH)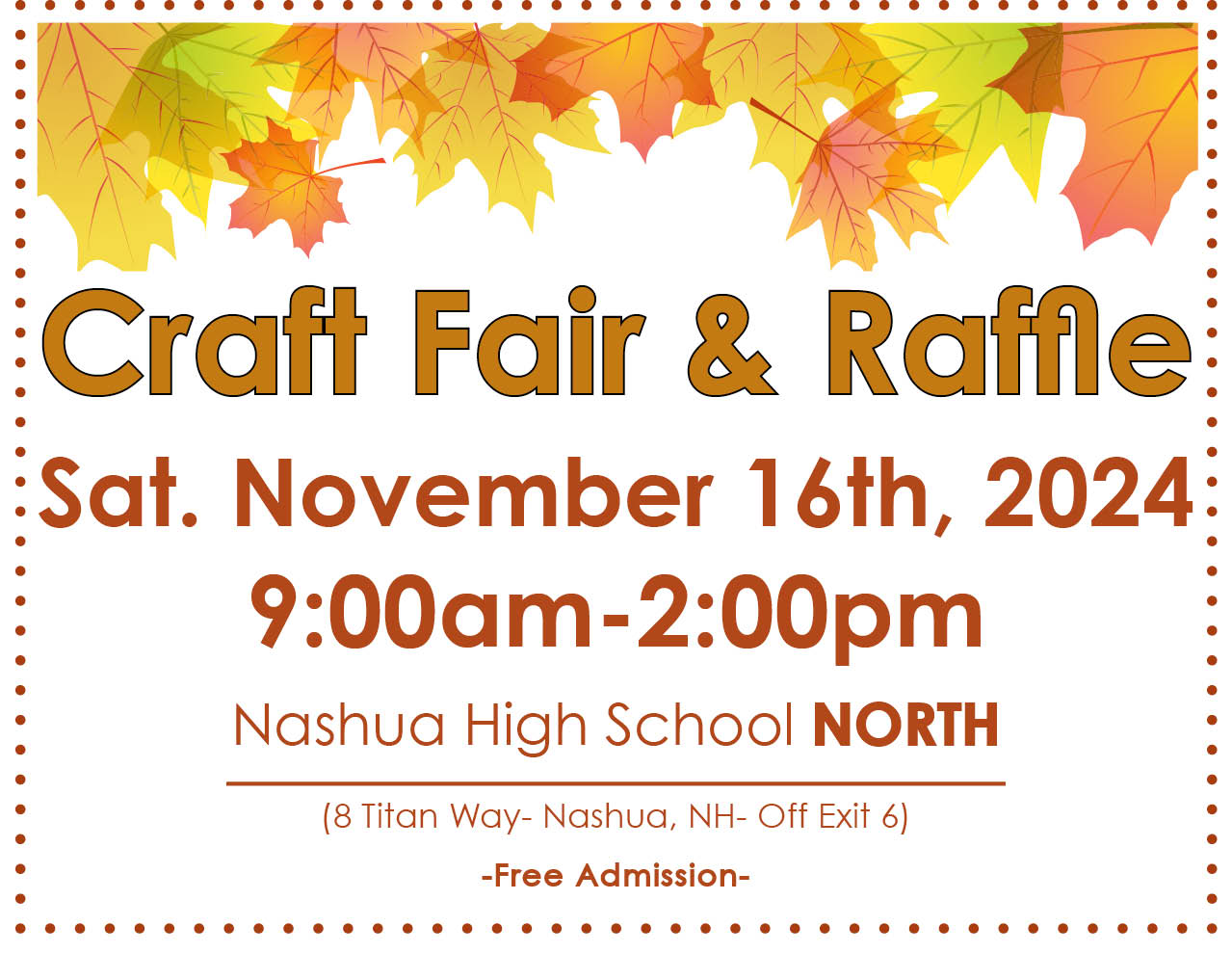 Saturday, November 16, 2024
9:00am-2:00pm
Nashua High School N NORTH
The Craft Fair and Raffle is a free event to the public that offers over 150 crafters, vendors, and area businesses. The event also includes a giant raffle room that features over 50 raffle prizes each valued at $100 or more!
Sign Up to Get the Raffle Prize List Sent to Your Inbox
Be the first to see the 2024 raffle prize list & be notified when raffle tickets go on sale.  Raffle tickets can be purchased online before the event, or in person at the Craft Fair & Raffle on November 16, 2024!