When the railroad crossing gate goes down, it is never safe to go around. The flashing lights and ringing bells means a train is coming and it is not safe to be on or near the tracks. This fun snack is a great conversation starter about train safety. While making this wafer cookie train, parents and educators should talk to their children about the lesson Train Safety and that is never safe to go near or play near train tracks.
Vanilla Wafer Cookie

Graham Cracker Cookie

Almond

Toasty O Cereal

Chocolate Colored Candy Drop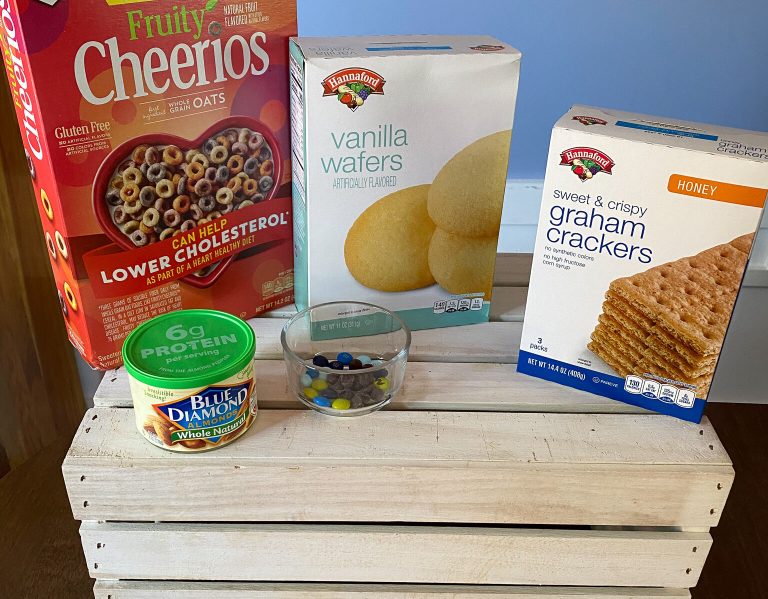 DIRECTIONS
Arrange graham cracker pieces on plate or platter like a train shown below. Place wafer cookies as wheels on train.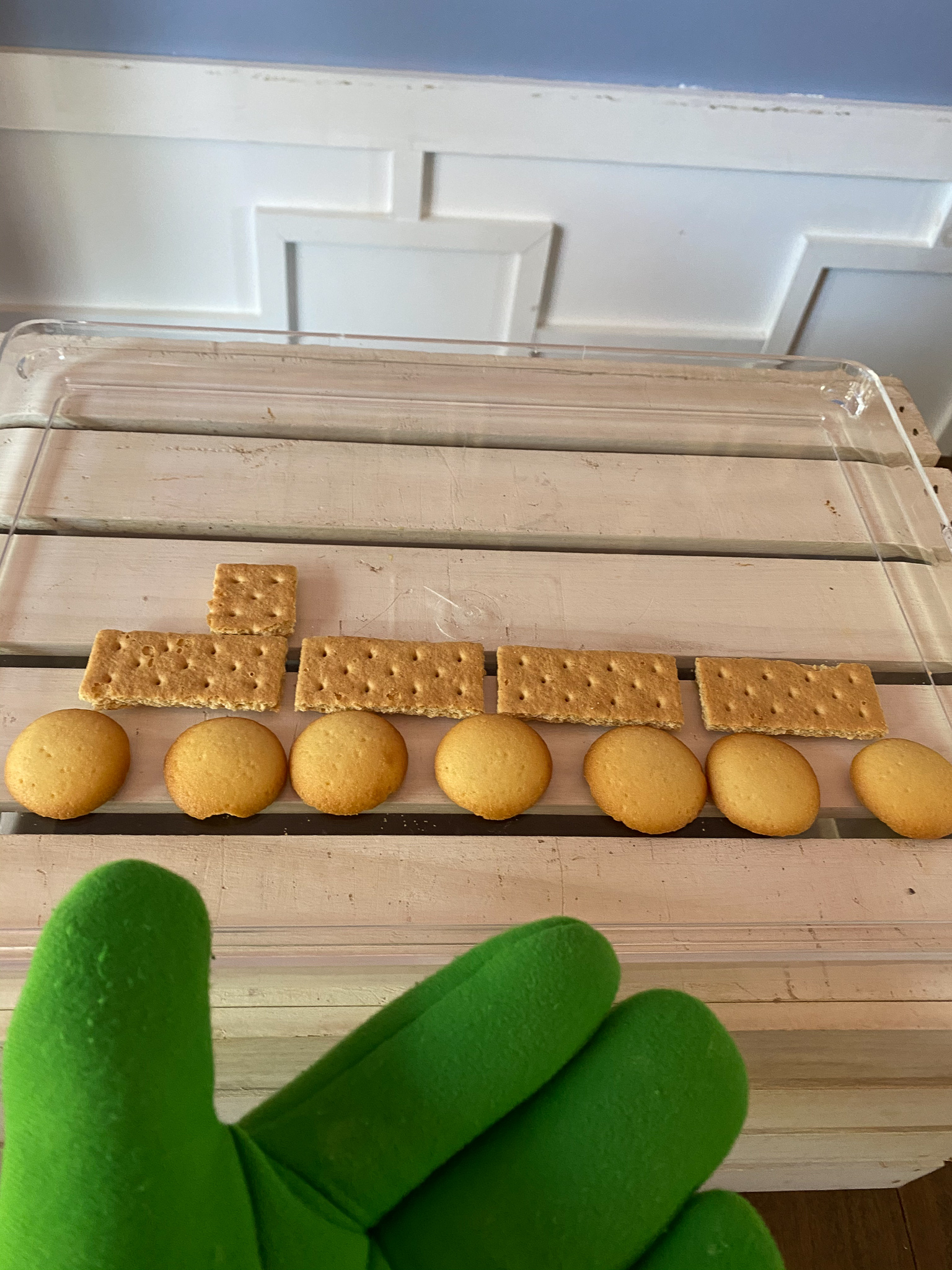 Use colored candy as decoration for the on top of train carts.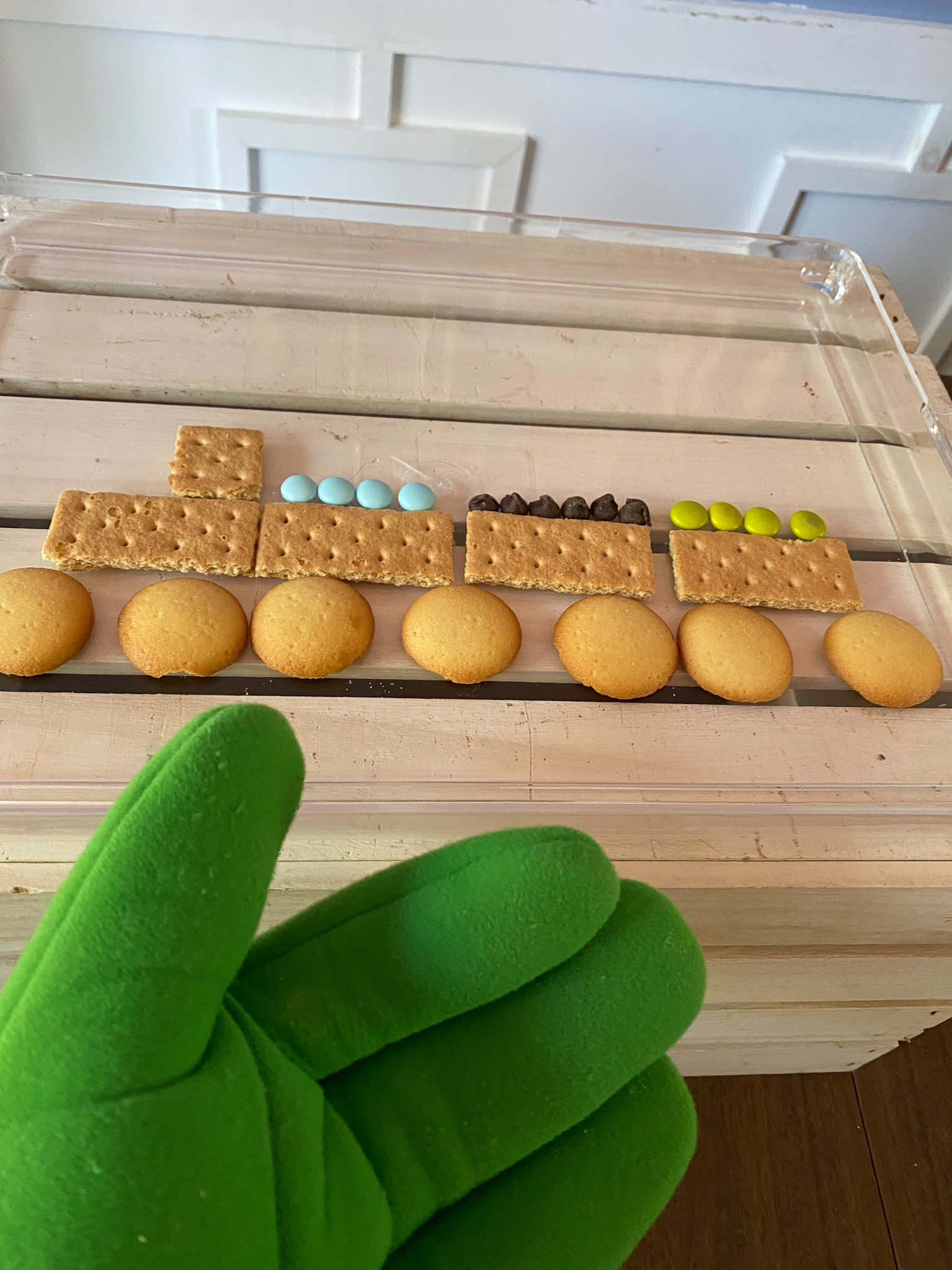 Add cereal as steam from train chimney and an almond as the light on the train.
Optional to add frosting and other snack treats to the train for decoration.