Lil' Iguana says, "Share the funny feeling with a trusted adult!" Your Harm Alarm is that funny feeling you get inside when you feel like something is not right. Your Harm Alarm could go off if you feel like you should not go somewhere, do something, or if you know something is not right. This fun treat is a great reminder to recognize your inner alarm that goes off when something is not right. While making these cupcakes, parents and educators should talk to their children about the lesson Harm Alarm and the importance of sharing the funny feeling with a trusted adult right away.
Colorful cake mix

Vegetable oil

Eggs

Vanilla Frosting

Food coloring

Cupcake liners
DIRECTIONS
Follow cake box mix instructions by adding eggs, vegetable oil, and water. Mix evenly.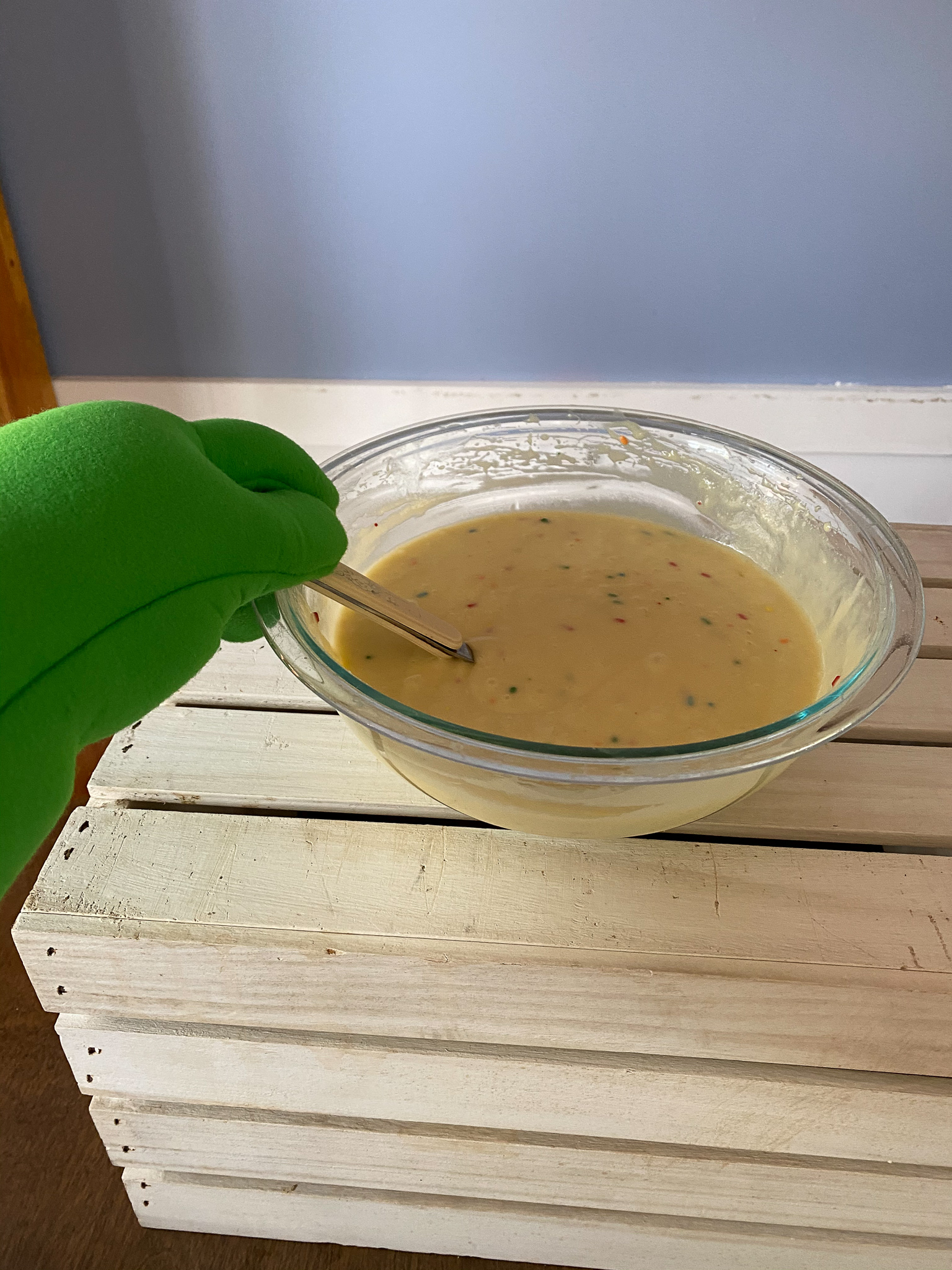 Fill batter evenly into cupcake liners in a pan. Follow heat and baking time on cake box mix about 30 minutes. Cook and cool cupcakes.
Color frosting to your favorite colors.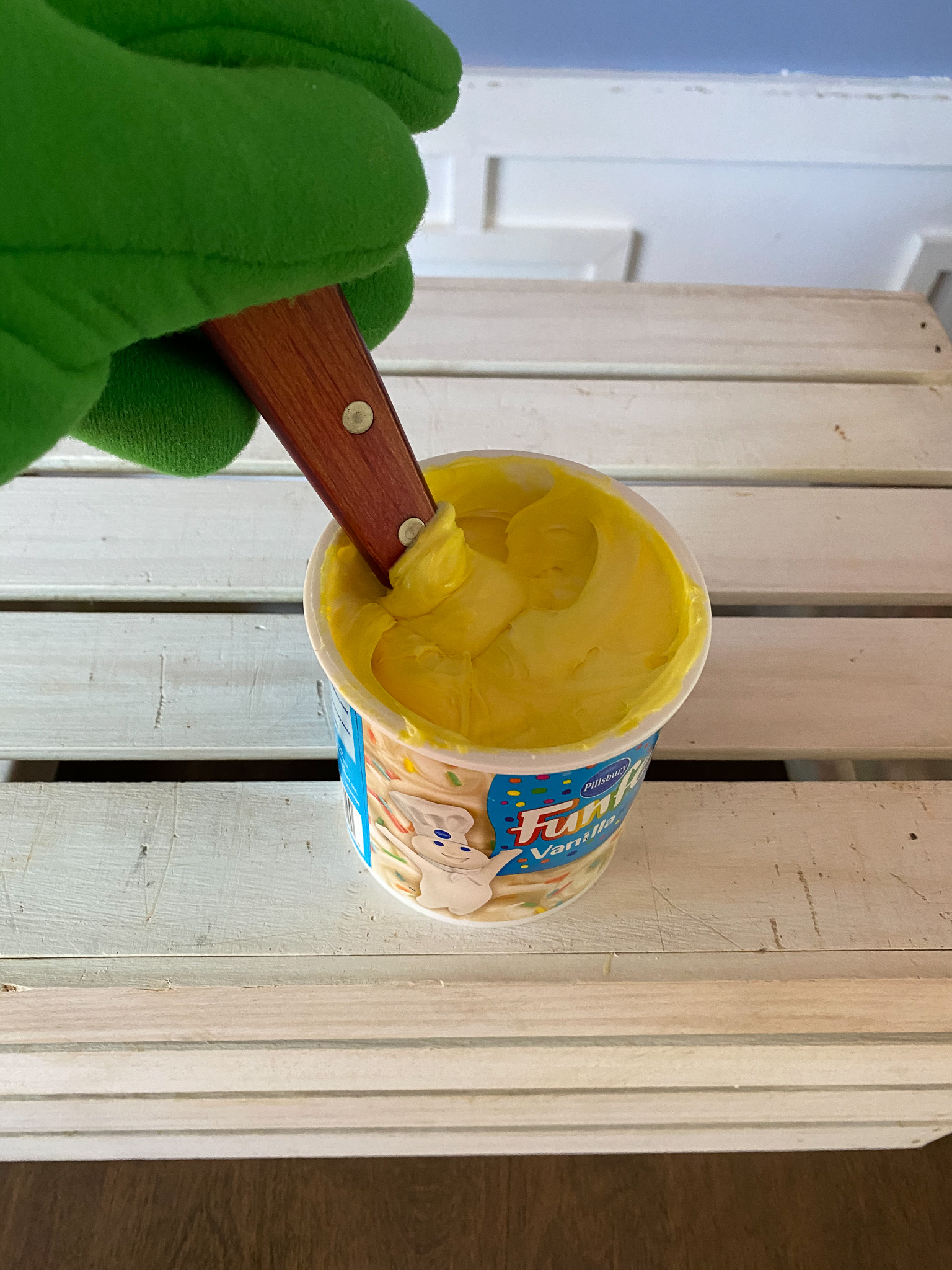 Place twelve cooled cupcakes on a platter. Frost a base layer on the cupcakes of white or yellow.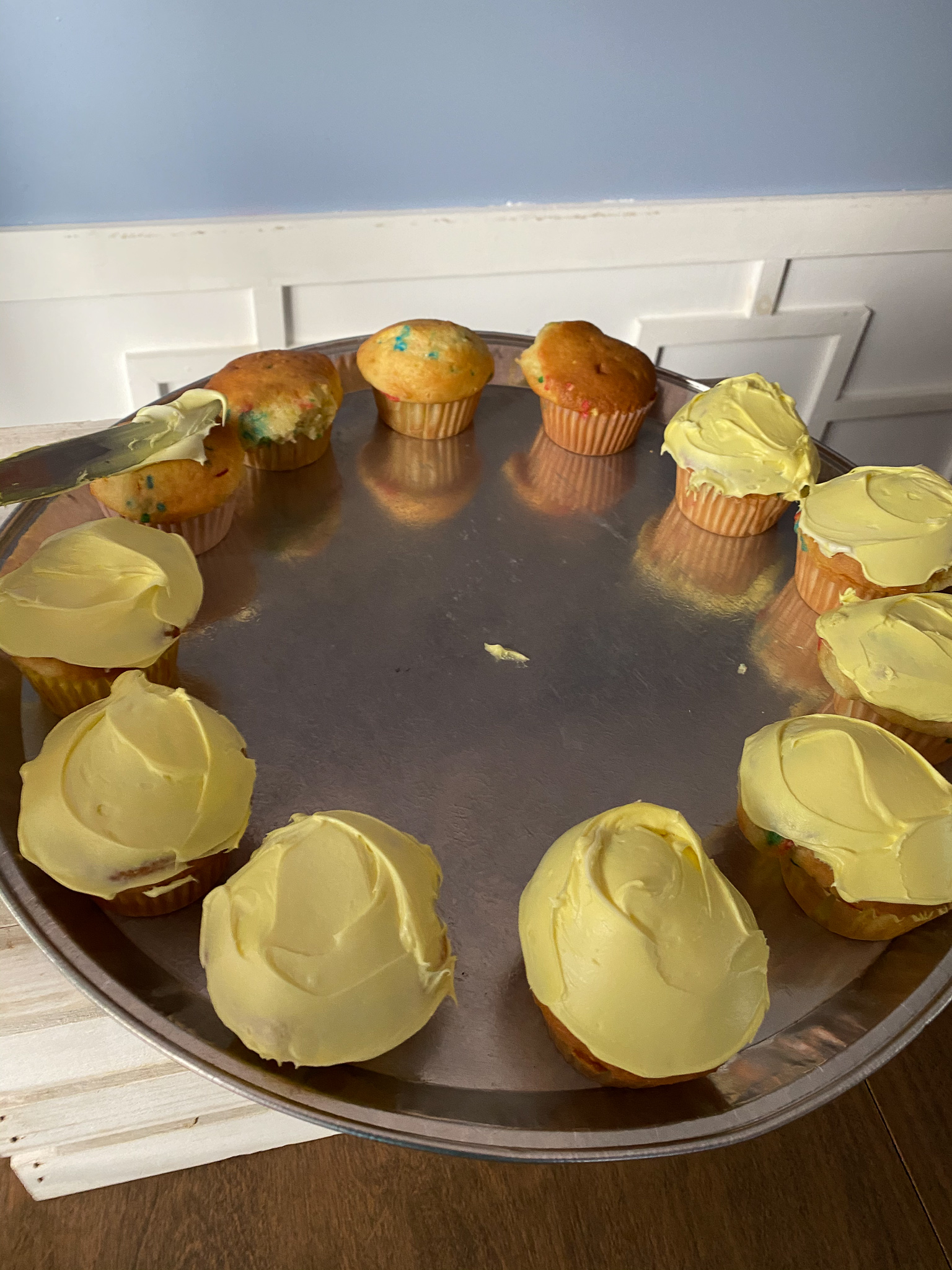 Number one to twelve like the face of a clock. Enjoy!