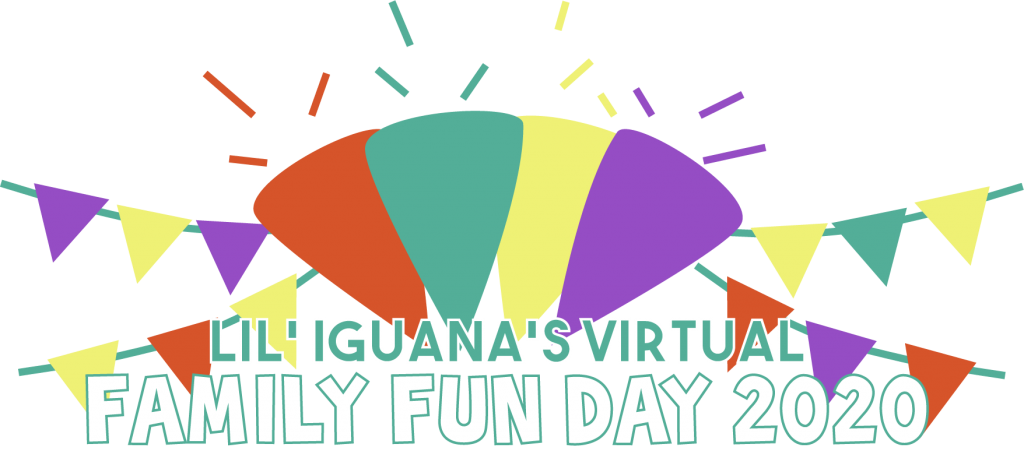 Saturday, June 6, 2020
Join Lil' Iguana and friends for an exciting virtual Family Fun Day experience right from the comfort of your home! Get ready for a coloring contest with some awesome prizes, a dance off featuring YOU, ways to stay active at home, crafts and activties, and a virtual raffle!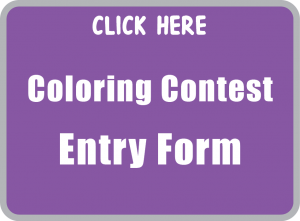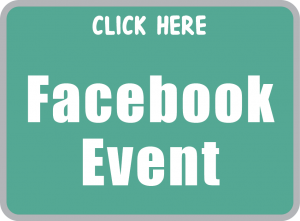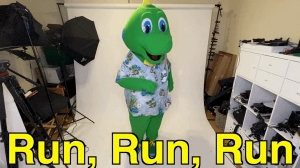 LET'S DANCE
Submit a video dancing along to, "Run, Run, Run, Yell, & Tell"
& you could be featured in the Virtual Event!
Submissions due June 4th to events@liliguanausa.org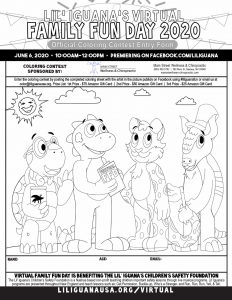 COLORING CONTEST
Post the completed coloring sheet with the artist in the picture publicly on Facebook using  
#liliguanafun
  or email us at color@liliguanausa.org
Submission are due June 6th by 9am to be included in our virtual voting. LIVE voting will open during the Virtual Family Fun Day on June 6th at 10am until June 12th at 5pm. Make sure all your friends and family are ready to vote for your kiddo's masterpiece!
1st Prize – $75 Amazon Gift Card
2nd Prize – $50 Amazon Gift Card
3rd Prize – $25 Amazon Gift Card