In today's digital age, education and learning opportunities are more accessible than ever before. Lil' Iguana's Children's Safety Foundation embraces this digital era by offering a groundbreaking resource: the Lil' Iguana Digital Membership. This membership provides parents, educators, and caregivers with unparalleled access to a treasure trove of safety education materials for children ages 2-10. In this blog post, we will take a closer look at the Lil' Iguana Digital Membership and how it is revolutionizing safety education for young learners.
Lil' Iguana's Membership can lend a hand to you as a caregiver with the following:
Extensive Content Library: The membership offers access to a library of education materials, including videos, worksheets, lesson guides, action plans, and more. These resources cover over 20 safety and well-being topics.
On-Demand Accessibility: One of the standout features of the digital membership is the ability to access content on demand. Choose when and how to incorporate safety into a child's routine, making it easy to fit into schedules.
Interactive Learning: The digital platform incorporates interactive elements to keep children engaged, motivated, and memorable while learning about safety.
Age-Appropriate Content: Safety education materials are thoughtfully crafted to suit different age groups, ensuring that lessons are both engaging and developmentally appropriate for children aged 2-10.
Progress Tracking: Parents and educators can track a child's progress and ensure they are mastering essential safety skills. This feature allows for personalized learning plans and adjustments based on individual needs.
Support for Parents and Educators: The membership also provides guidance and support for educators who may be unsure of where to begin with safety plan. It takes the guesswork out of teaching critical safety lessons.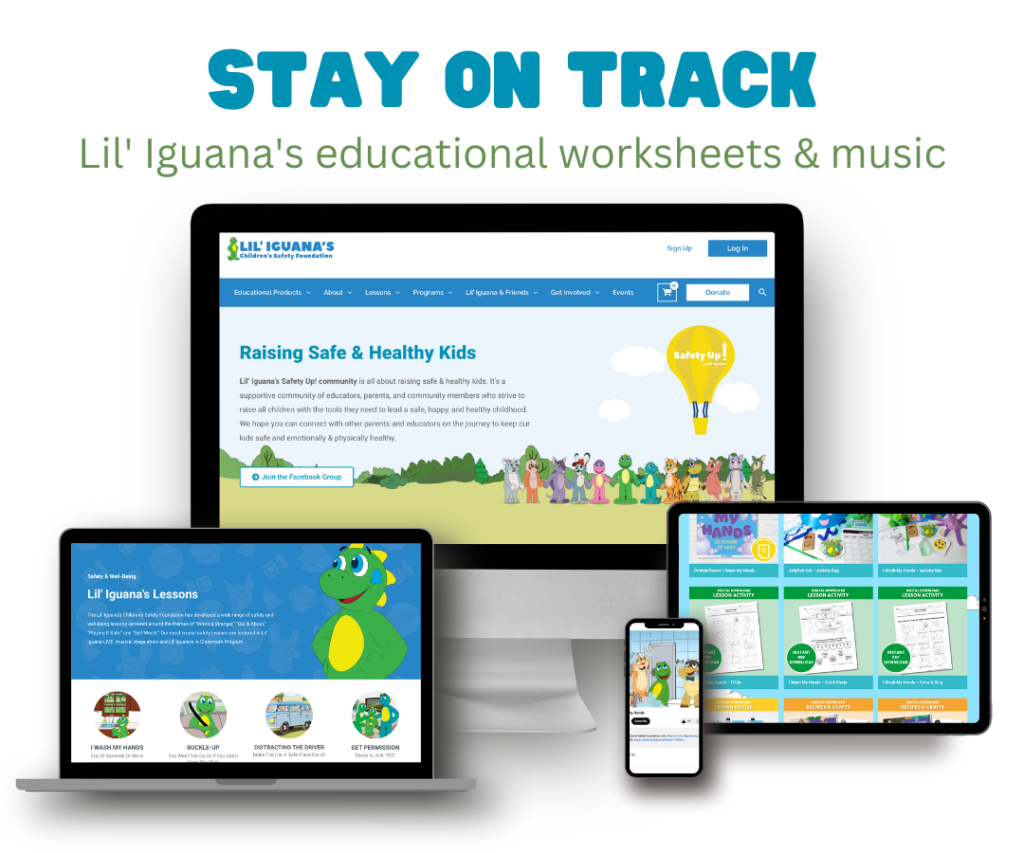 Topics covered in Lil' Iguana Digital Membership of safety and well-being, including but not limited to:
Stranger danger awareness

Water safety

Bullying prevention

Personal space and boundaries

Road safety

Internet safety

Healthy habits
In a world where children are exposed to various risks and challenges, Lil' Iguana's Digital Membership is a beacon of hope, offering a comprehensive and accessible way to educate children about safety and well-being. By empowering parents, educators, and caregivers with the tools and resources needed to teach essential safety skills, Lil' Iguana's Children's Safety Foundation is making strides in ensuring that children grow up with the knowledge and confidence to navigate life safely. Unlock the power of safety education with the Lil' Iguana Digital Membership and embark on a journey towards a safer, happier, and healthier childhood for every child.