Before crossing the street, always look left, right, then left again to make sure no cars are coming and it is safe to cross. Hold your parent's or buddy's hand as you cross the street. If you can find one, you should use a crosswalk to cross the street. It is important to know how to cross the street safely. This healthy snack is an easy and tasty option for you and your child to make together. While making these snacks, parents and educators should talk to their children about the lesson Stop & Then Look Out and the importance of being safe while crossing the street.
Dried Apricots

Strawberries

Kiwi

Graham Crackers

Plain Cream Cheese
DIRECTIONS
Peel kiwi and cut into thick slices.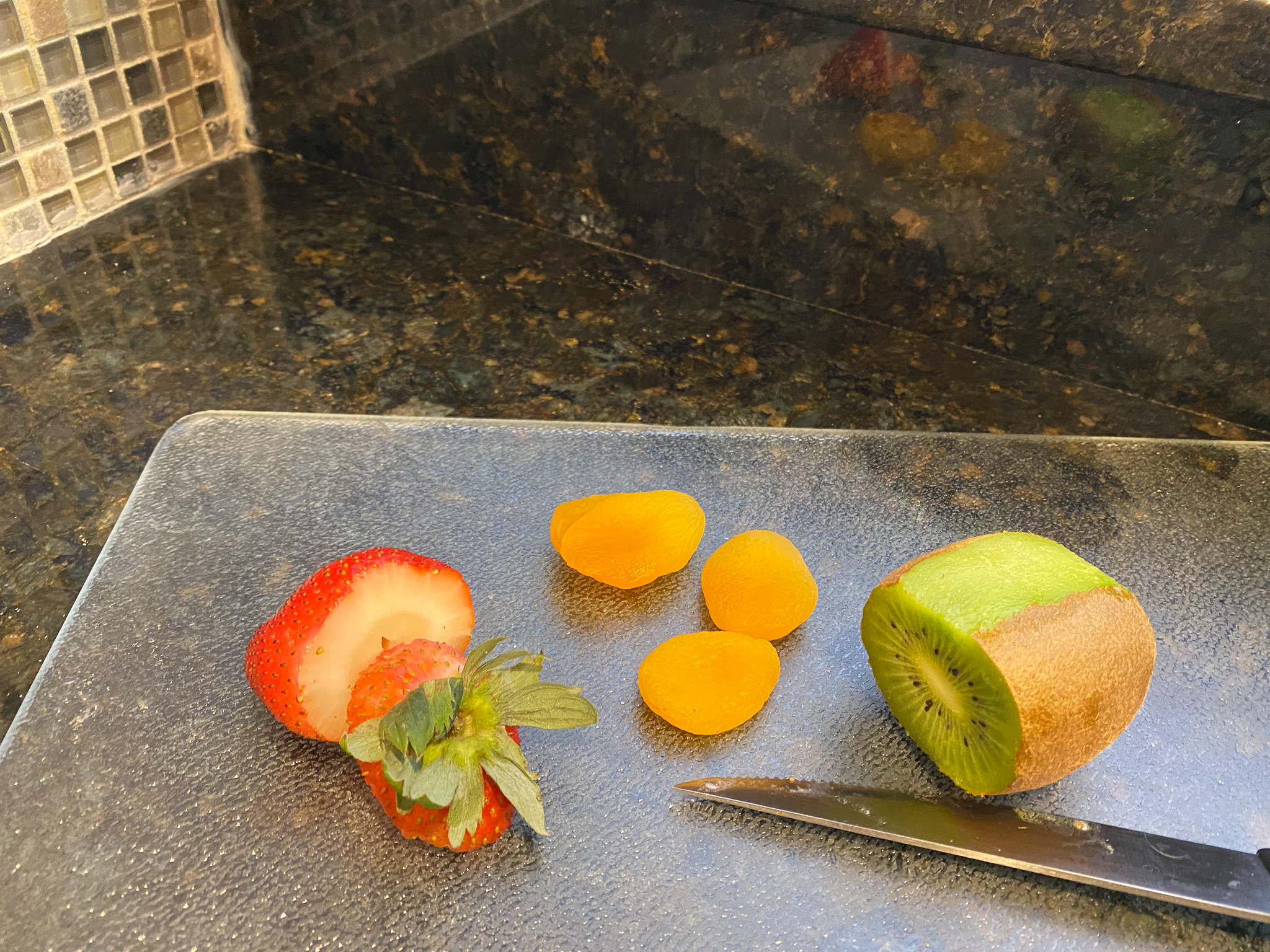 Wash strawberries and cut into slices to create circles.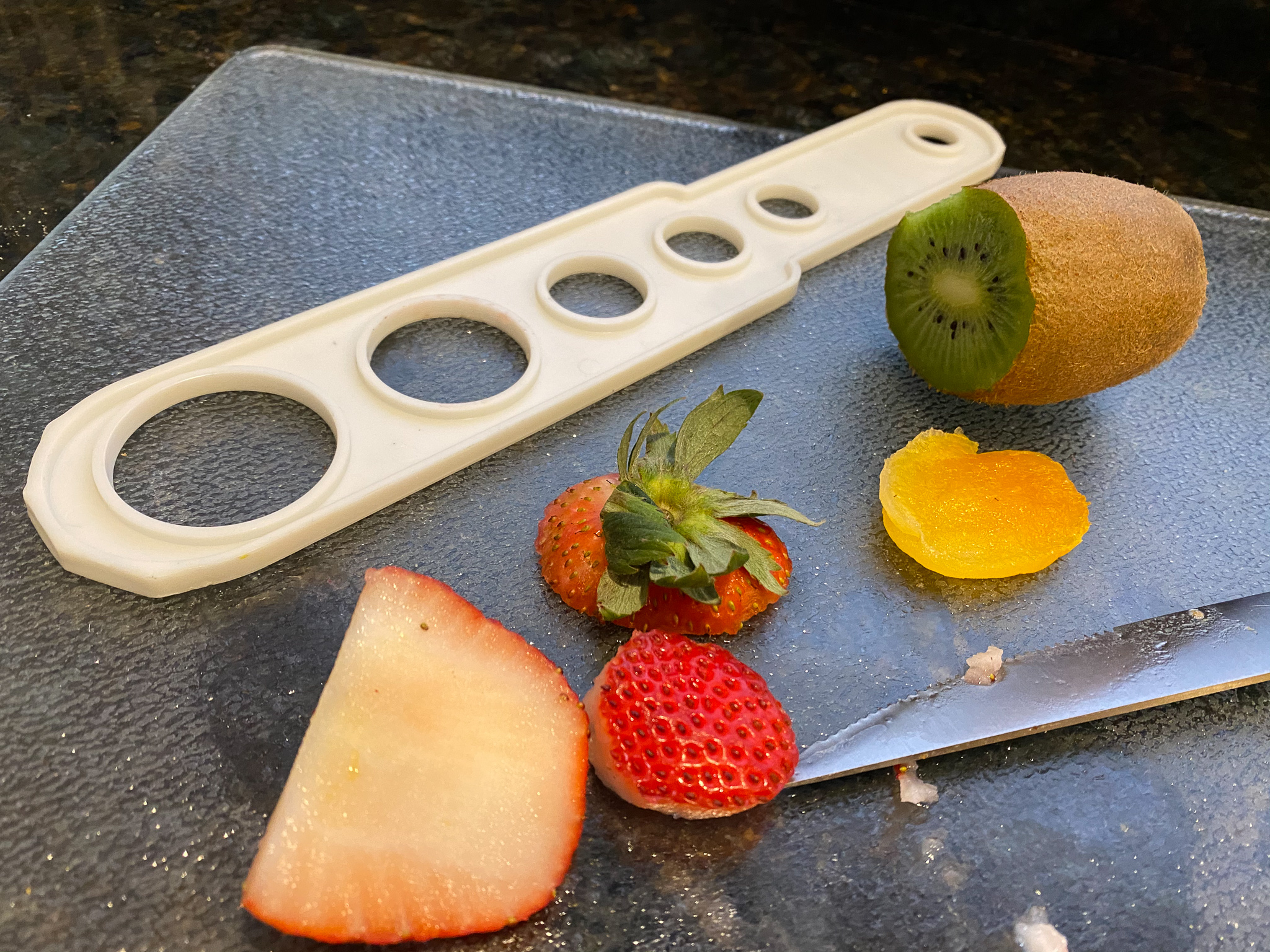 Place graham cracker on plate or platter
Spread cream cheese on graham cracker.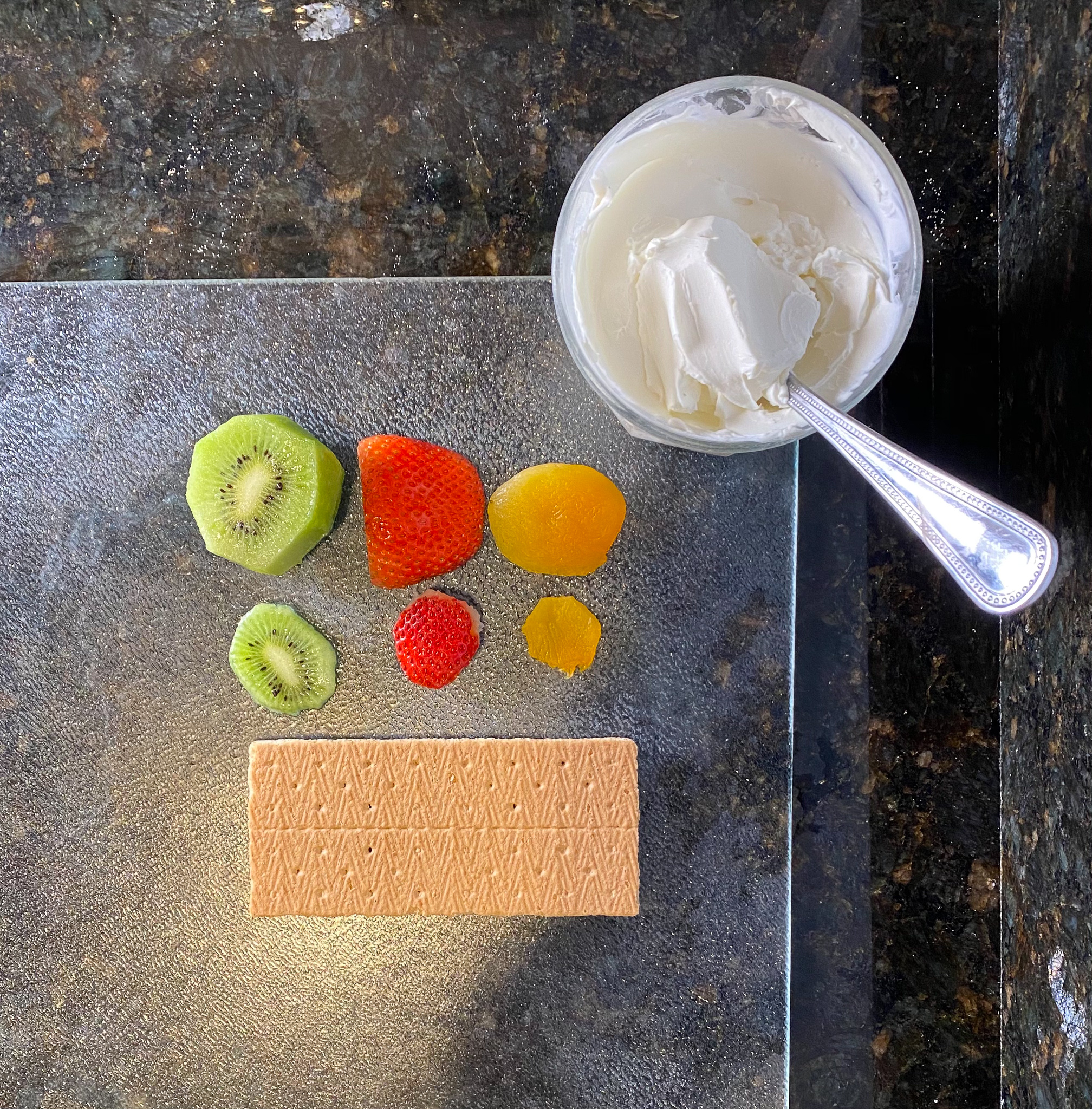 Place kiwi slice, strawberry slice, and apricot in a line in the center of the graham cracker, just like a traffic light.