Lil' Iguana says, "It's up to me to take charge!" It is important to talk to your child about the rules to follow when they are by themselves or home alone. Questions like, can they answer the door, use the oven, or talk on the phone should be addressed in your plan for when your child is alone. With this craft, parents/guardians and educators should have a conversation about what children can do to keep themselves busy when they are alone.
3 Sheets of Tissue Paper (20"x26" or 20"x30")

3 Pipe Cleaners or other Flexible Wire

Scissors

Measuring Tape

A Vase (optional)

Ribbon to decorate the Vase

Scotch Tape/Glue to attach the Ribbon to the Vase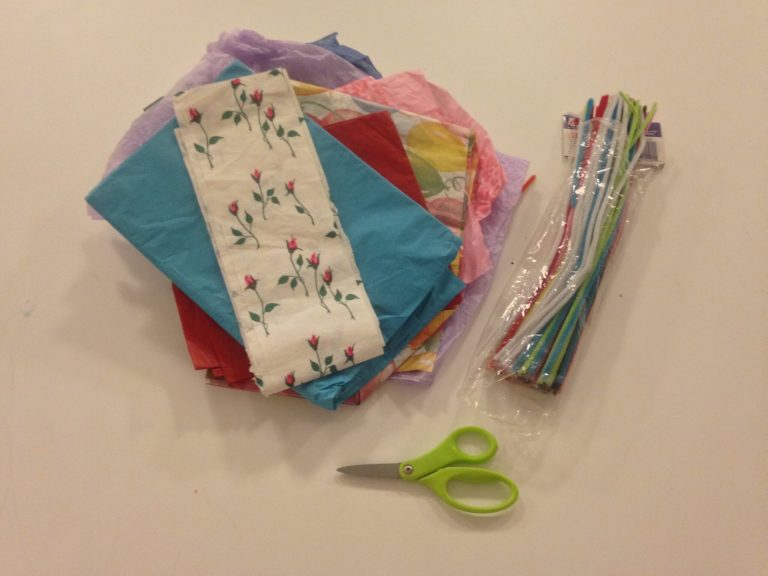 DIRECTIONS
Stack three sheets of tissue paper flat on a surface. Fold-in the bottom edge one inch.
Flip it over and fold it back on the other side. Continue folding your way up the paper one inch at a time creating an accordion-like look.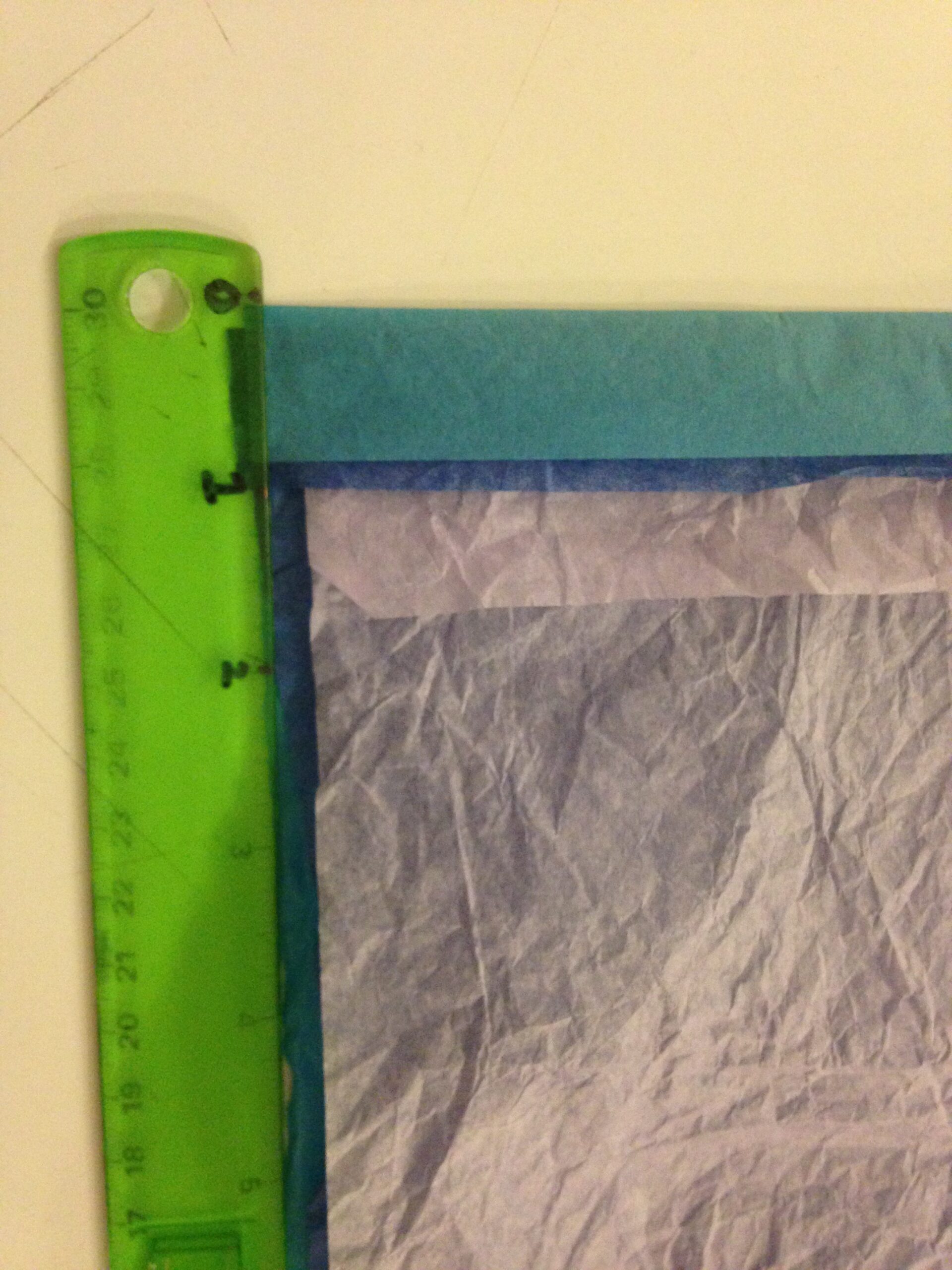 Fold that accordion styled paper into three.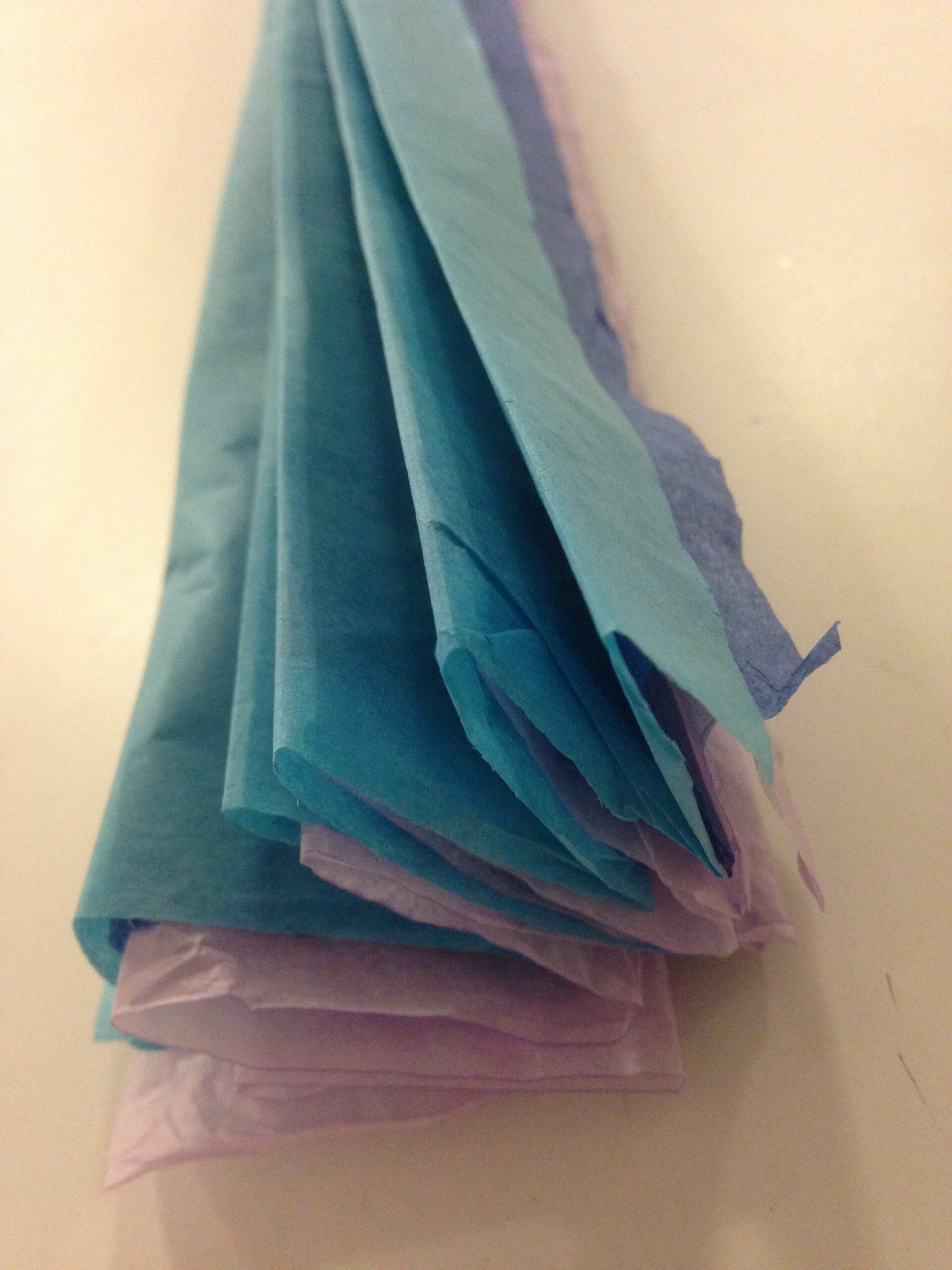 Wrap a pipe cleaner around each section and secure. Position the pipe cleaners in different directions so all your flowers will not be identical. The colors will alternate depending on the direction of the fold in the tissue paper.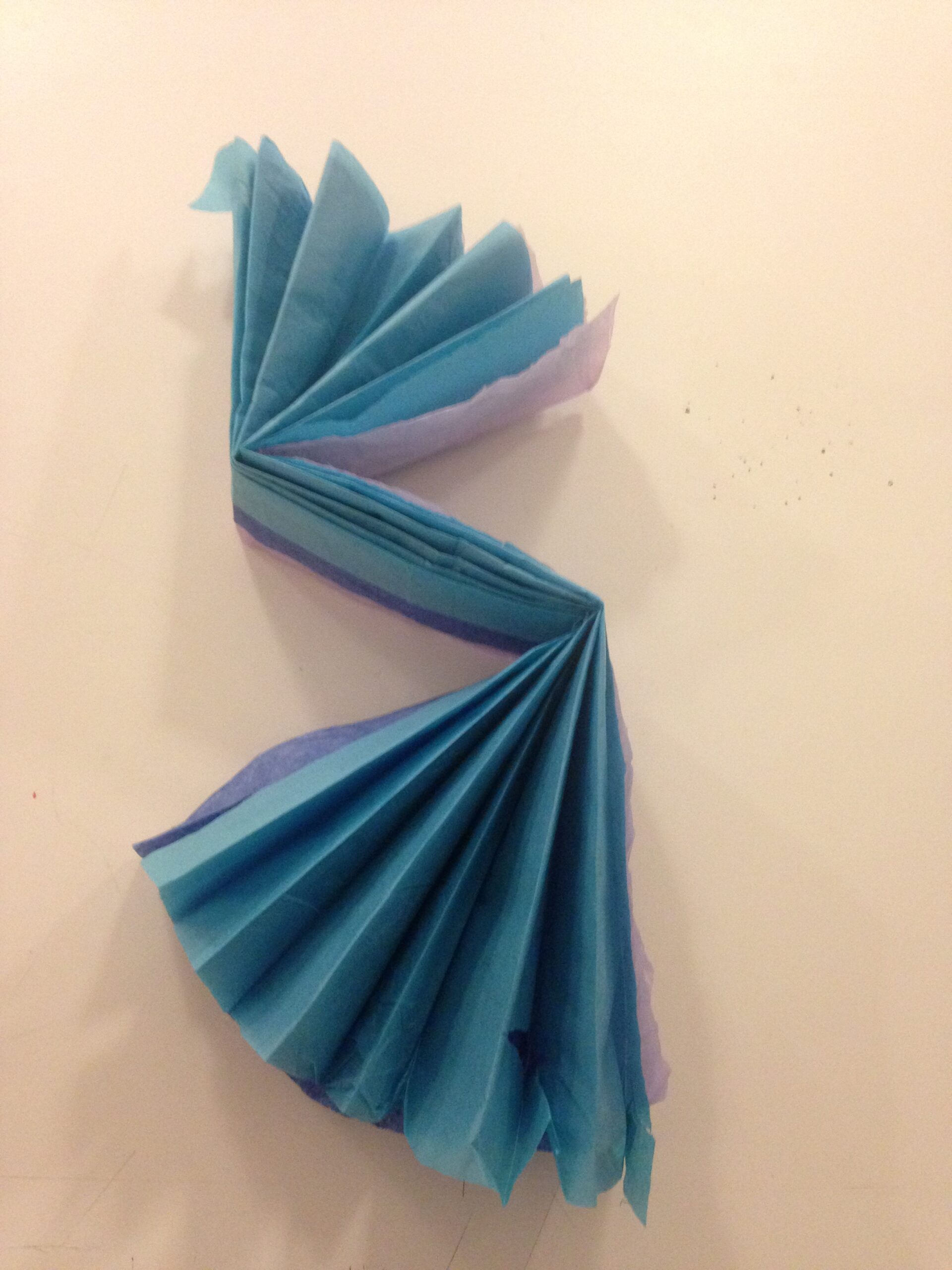 Twist the pipe cleaner around the tissue paper to secure the flower to the stem.
Cut the tissue paper along the section folds.
Round the edges on each end of your three flowers.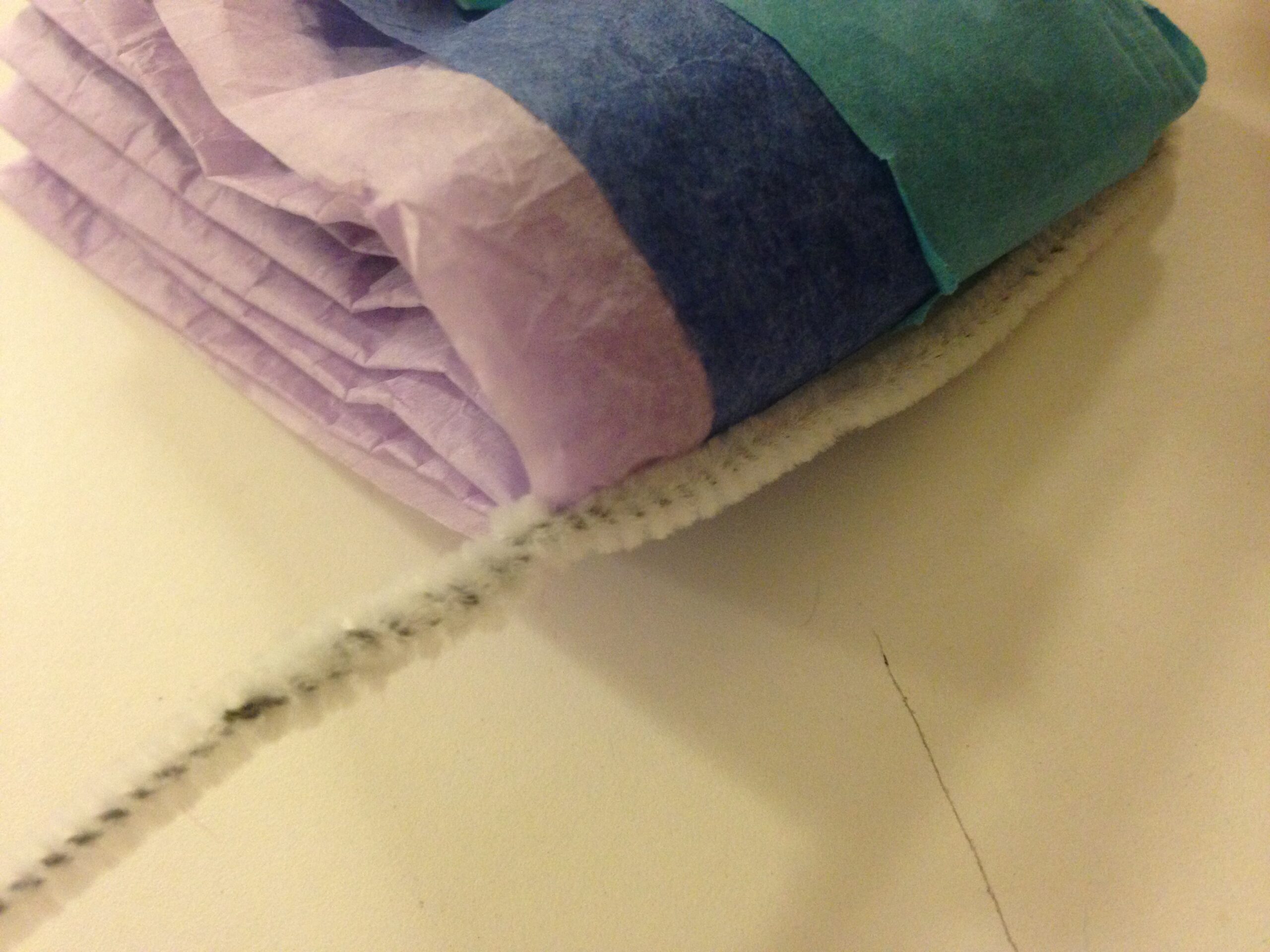 You'll probably need to trim the outer edges a bit more than the inner edges to even them out. It is optional to save and collect paper trimmings to add as a decorative confetti in the bottom of a vase.
The tissue paper flowers at this point will take up more space and be more fragile. When holding your pip cleaner (stem), gently open up the accordion (flower) and begin pulling the top layer straight up all the way around the flower.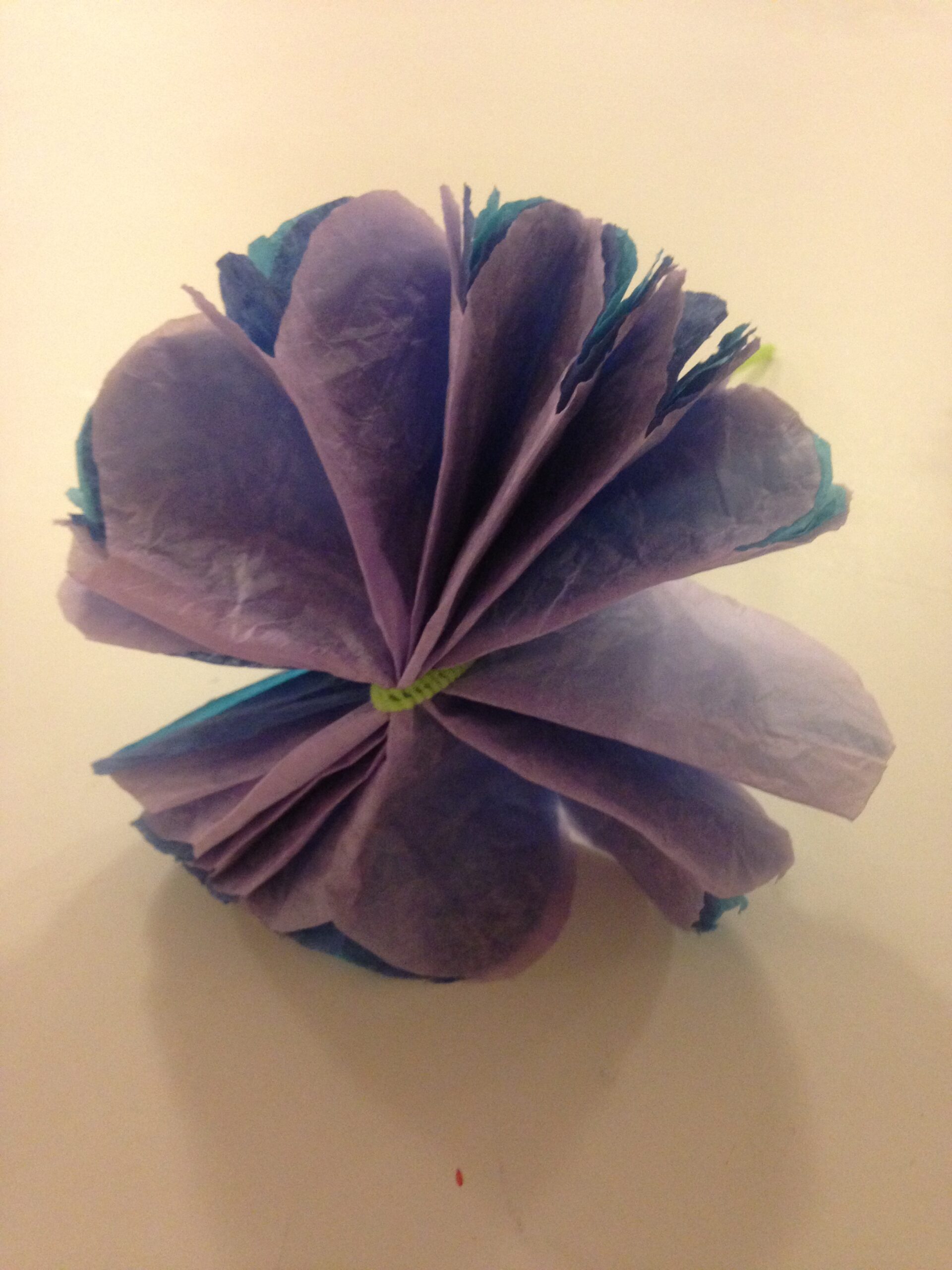 If the flower does not stay open, you can use glue to hold the edges of the flower together. Be careful not to rip the paper.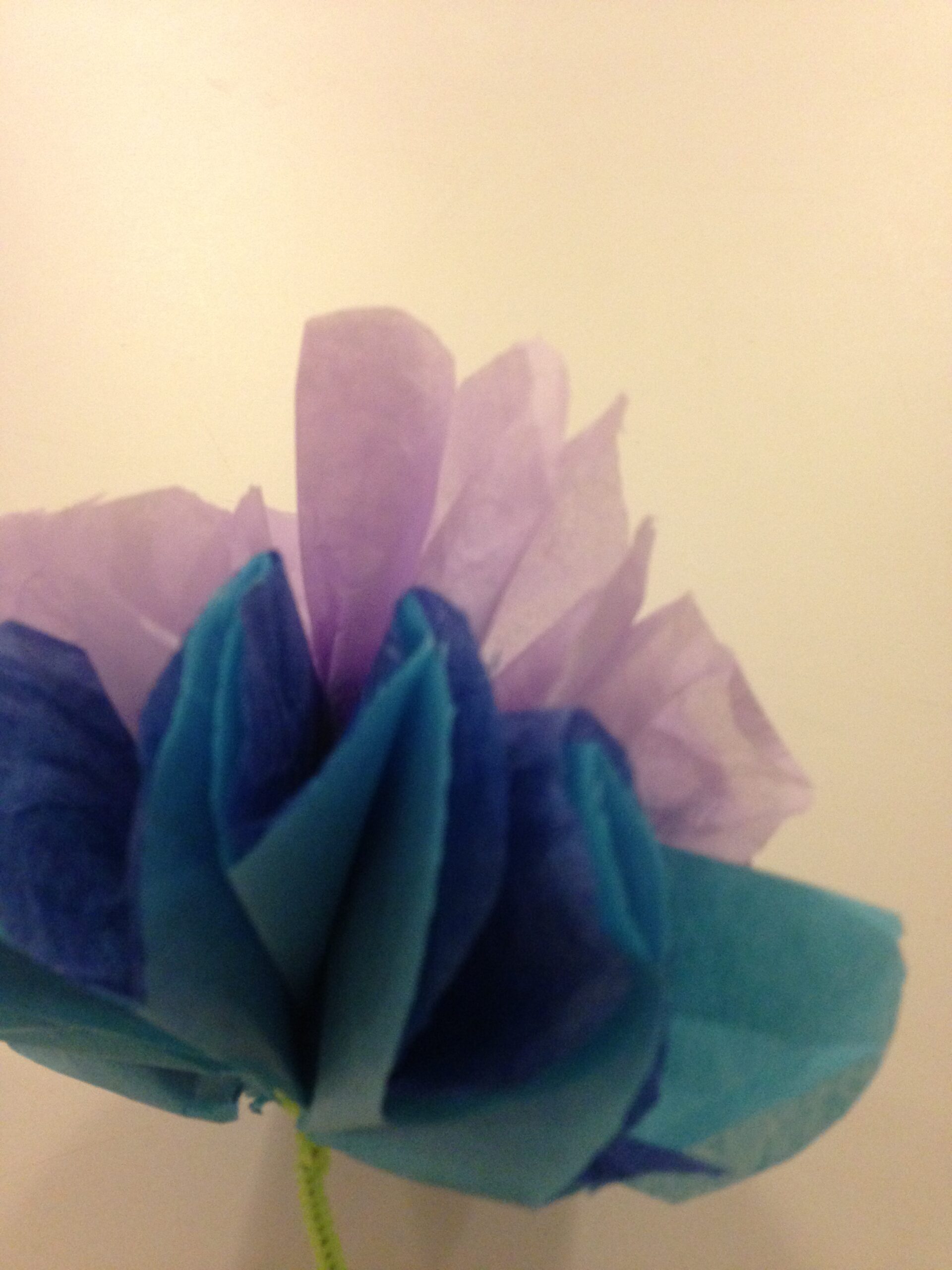 Separate the other two layers by pulling the middle layer straight up toward the top layer, while pulling the bottom layer straight down.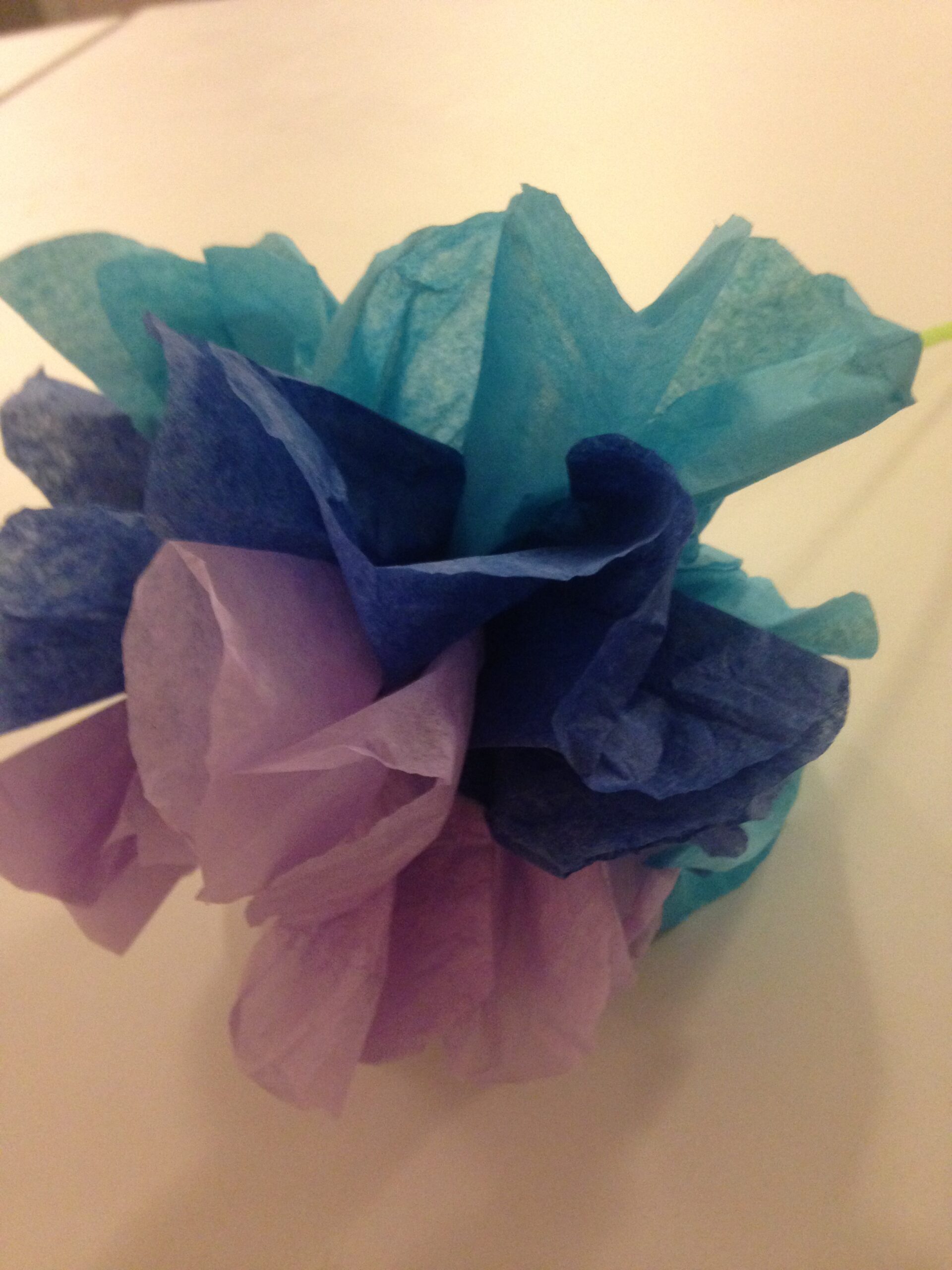 Flip the flower upside down and gently move the stem to the edge applying gentle pressure, pressing the bottom layer down toward the middle layer.
A different idea is to add a fun tissue paper pattern in your flower!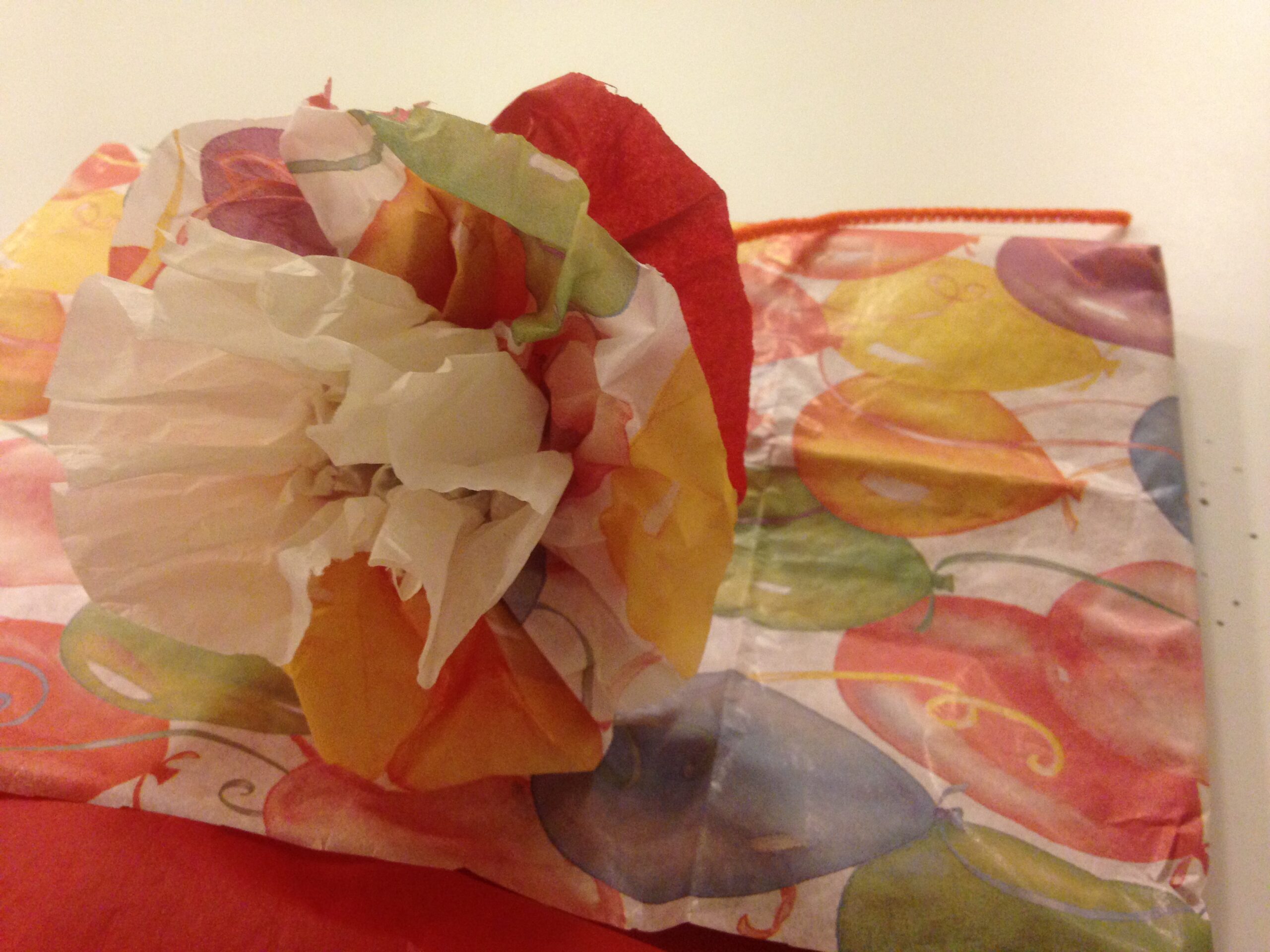 Download Craft Instructions: