Lil' Iguana loves to share treats with others. Red, white, and blue are the colors of the American flag. Celebrate the colors in this fun sweet. A rice crispy treat is simple, quick, and gluten-free dessert to enjoy this 4th of July. Make this easy homemade treat with your family or you can even bring it to a BBQ.
6 cups (colored) Rice Crispy Cereal or plain Rice Crispy Cereal and food dye

6 cups (colored) mini or jumbo marshmallows

6 tablespoons unsalted butter, melted

Aluminium foil

Star-shaped cut out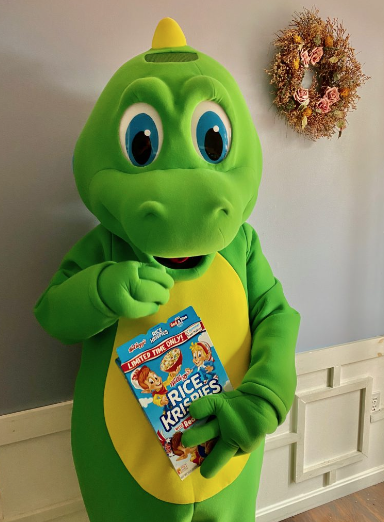 DIRECTIONS
In a large bowl, measure marshmallows. Cut the measure butter and place in bowl with marshmallows.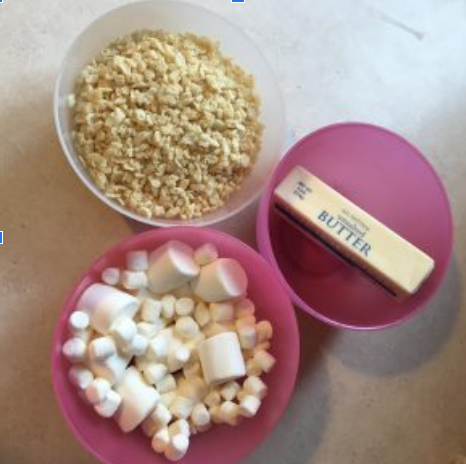 Melt marshmallows and butter together. (this can be done in the microwave by cooking the ingredients for 2 minutes on medium heat, or you can place the ingredients and melt them on medium heat in a sauce pan)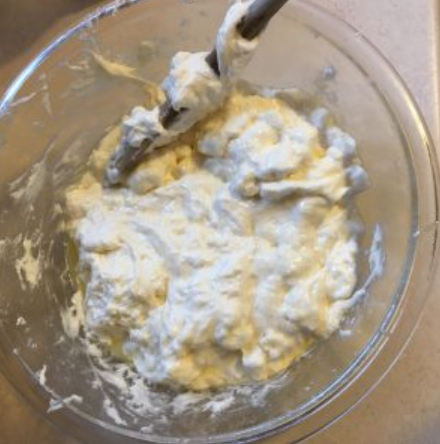 Pour the rice crispy cereal into melted mixture.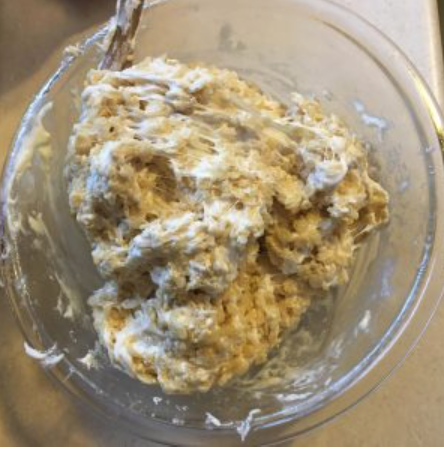 Mix all the ingredients together. Use colored rice cereal or food coloring to create the patriotic colors.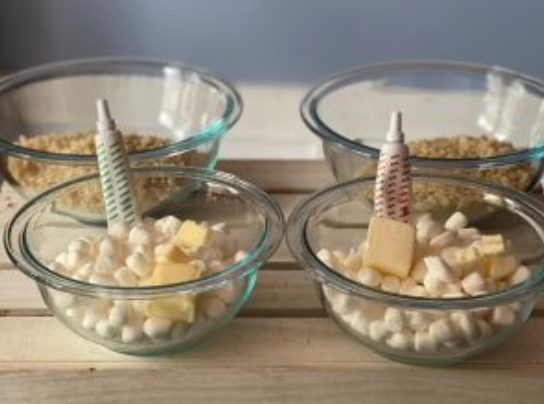 Once everything is evenly mixed, quickly cut the treats into shapes. (be careful not to burn yourself, but also pack the mixture before it cools)