Lil' Iguana says, "You went too quick if you didn't hear the click!" It is important to know how to put on your seatbelt, and not to take it off until the car stops after reaching its destination. This easy recipe is a fun reminder to always wear your seatbelt whether traveling near or far. While making these snacks, parents and educators should talk to their children about the lesson Buckle Up and the importance of wearing a seatbelt.
Golden Cracker
Sliced Black Olive
Cheese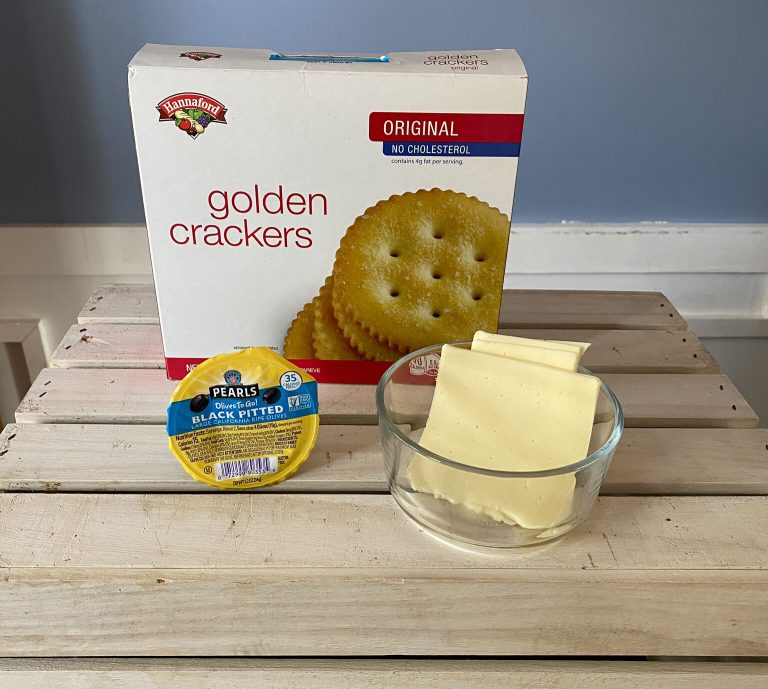 DIRECTIONS
Take golden crackers out of packaging and place on plate or platter.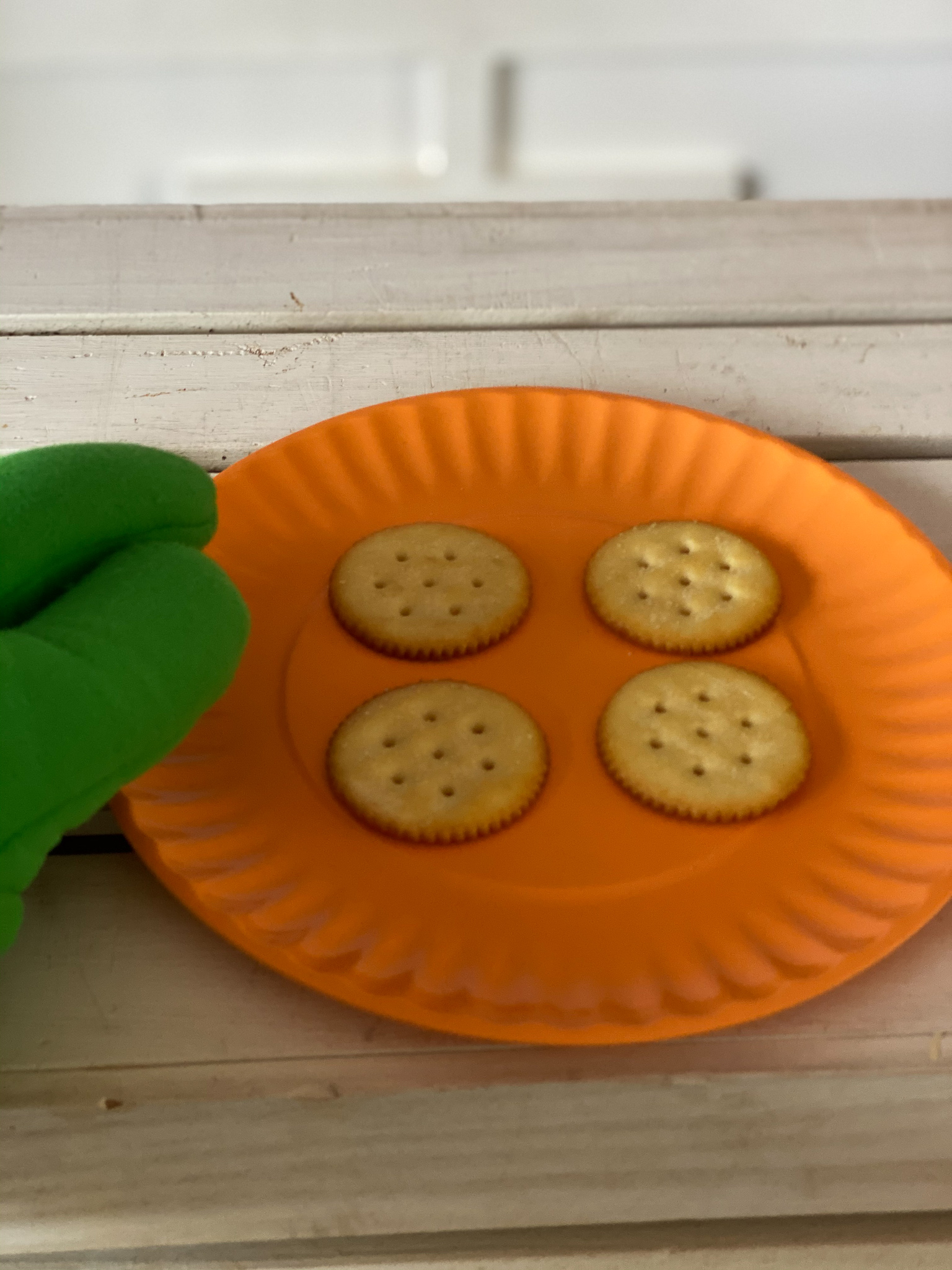 Open a can of olives and cut the olives in half.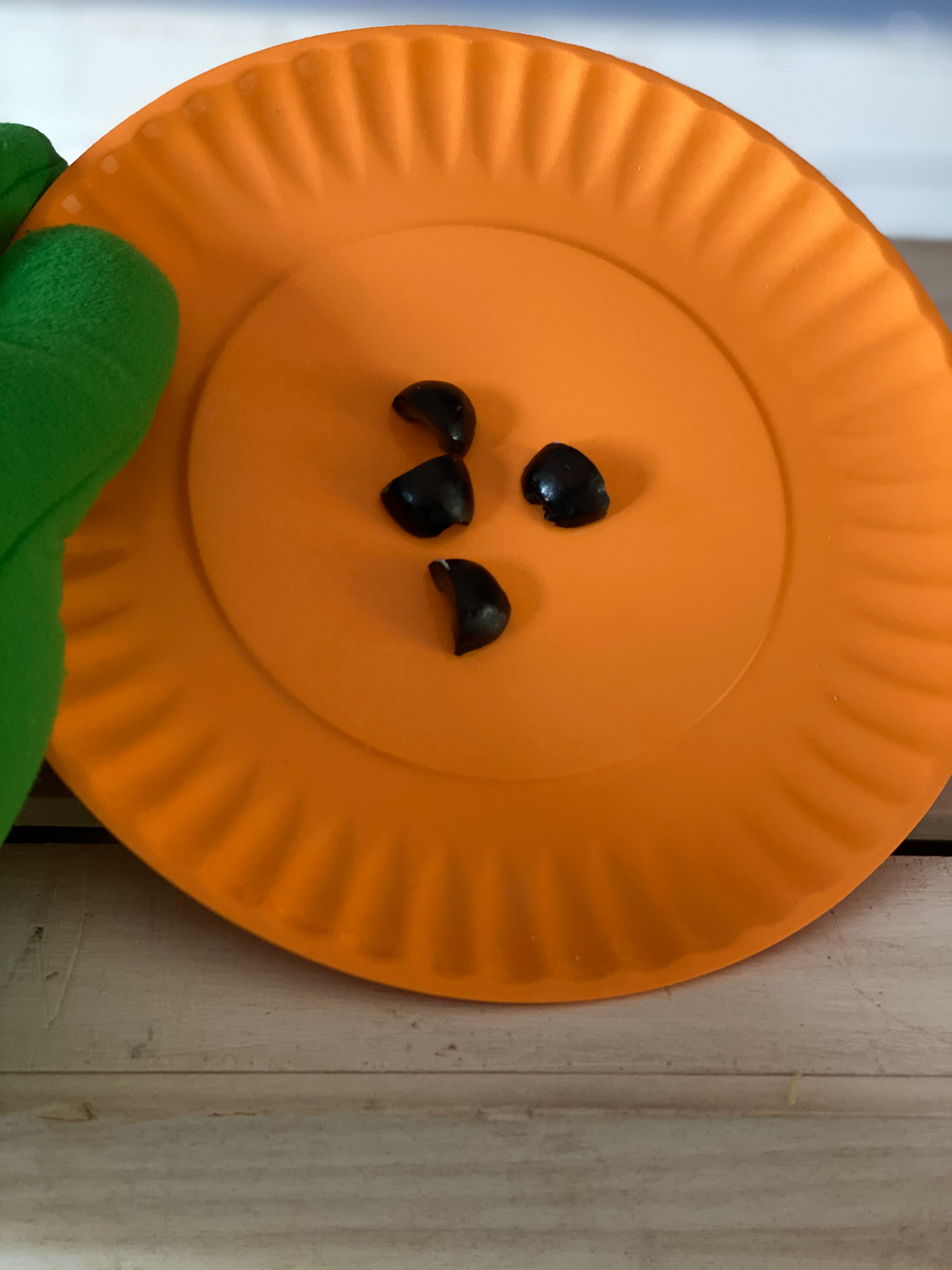 Cut cheese into small rectangle slices to fit onto crackers.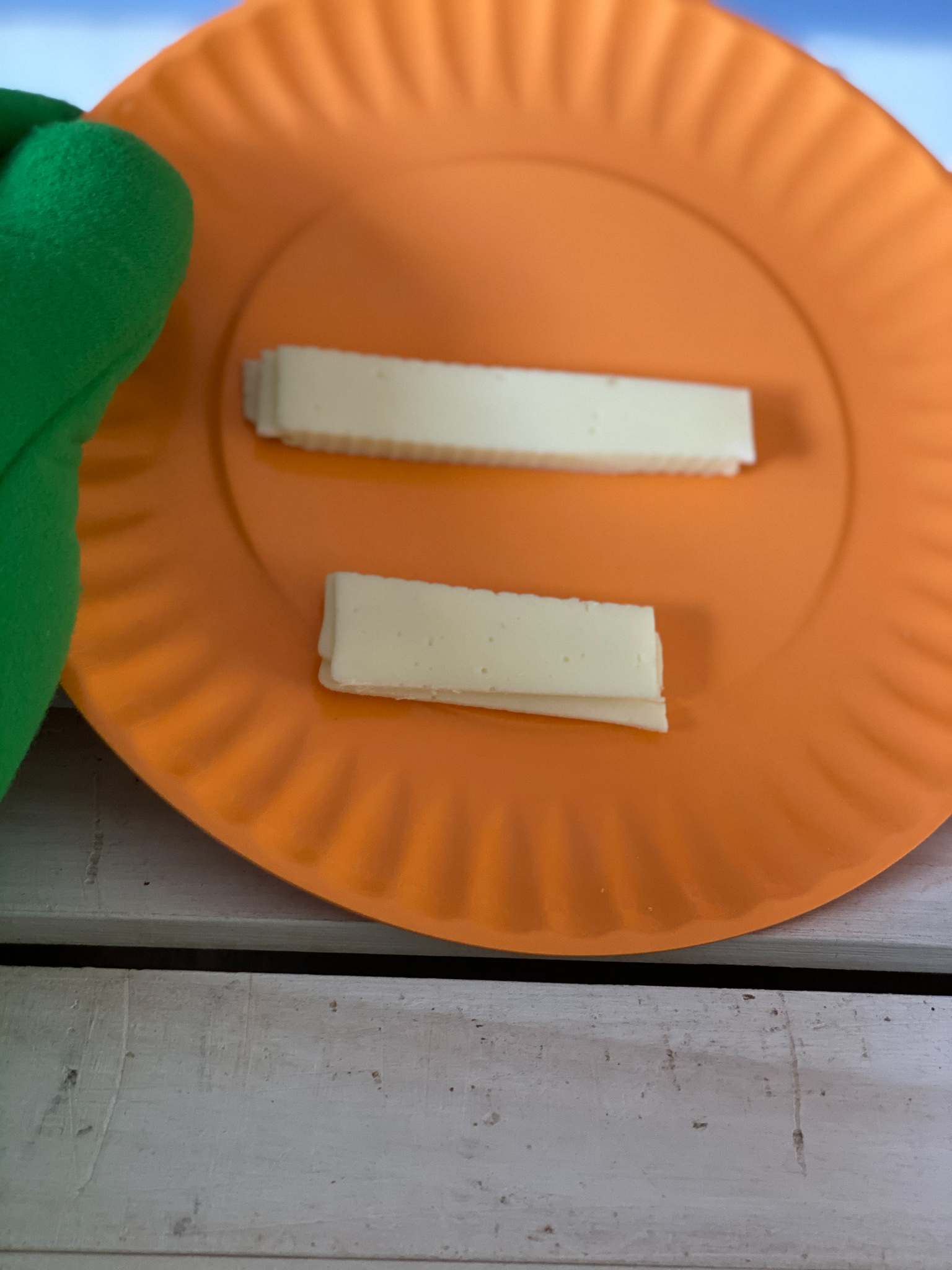 Arrange black olives and cheese on crackers as shown below just like a seatbelt. Enjoy!