Lil' Iguana says, "Make the car a safe place for all!" That goes for the school bus too! It is important to know how to act on the school bus and in the car to make everyone safe, inside and outside the car. This easy recipe is a fun visual of riding on the school bus. While making these snacks, parents and educators should talk to their children about the lesson Distracting the Driver and how it is important to never distract the driver.
Graham Cracker

Chocolate Cookie Sandwich

Chocolate Rice Cereal

Vanilla Frosting

Yellow Food Coloring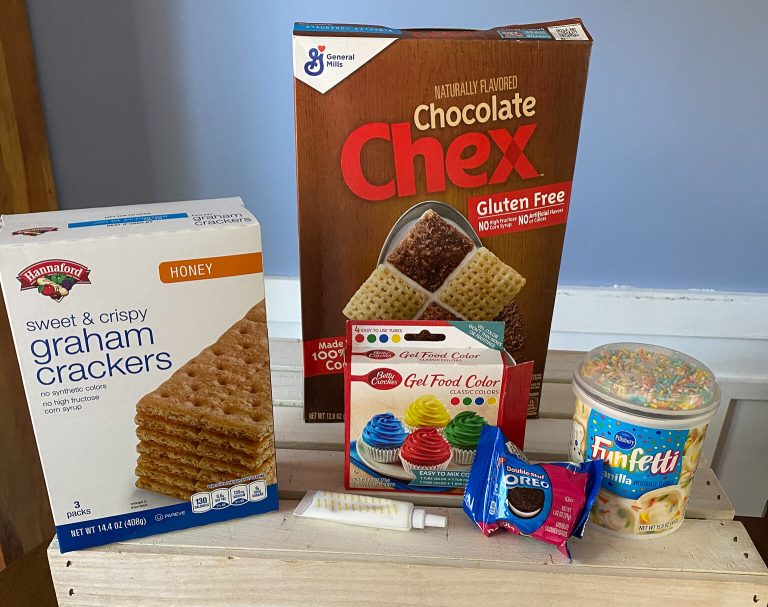 DIRECTIONS
Use the yellow food coloring to dye the white frosting. Mix food coloring for desired look of a school bus.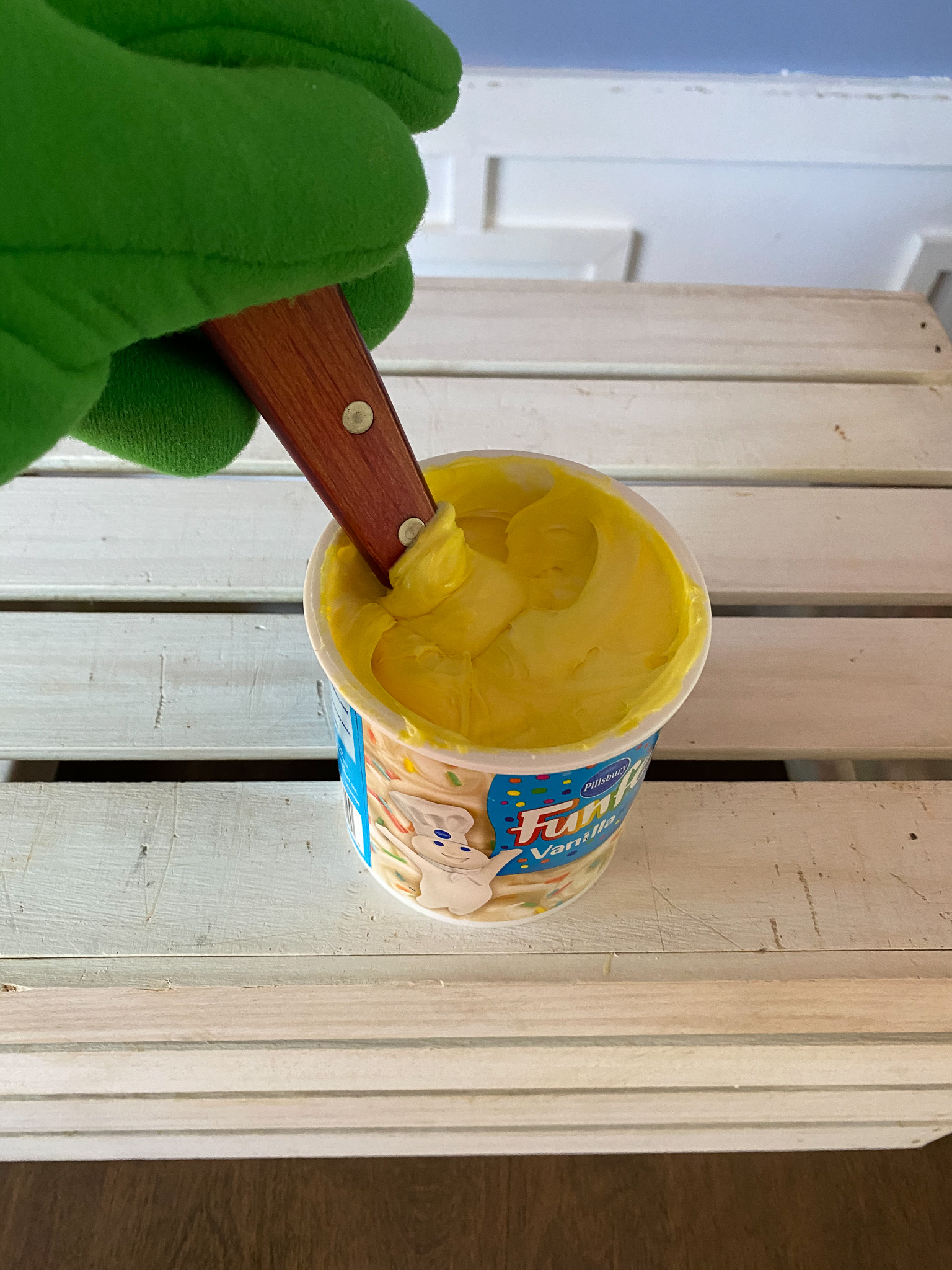 Place graham crackers on plate or platter and frost graham cracker with yellow frosting.
Add chocolate cookie sandwiches as school bus wheels.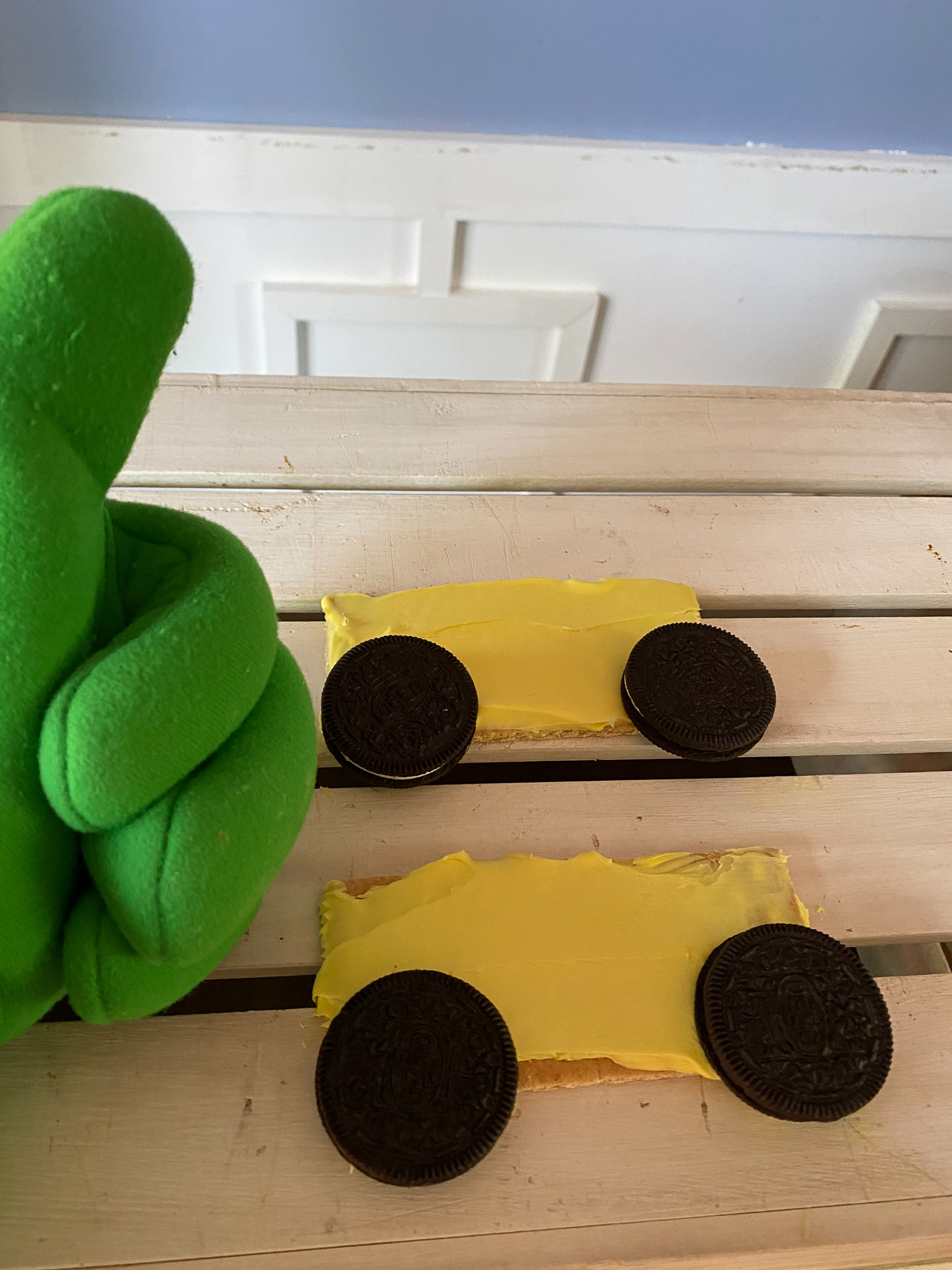 Place cereal squares onto the bus as windows.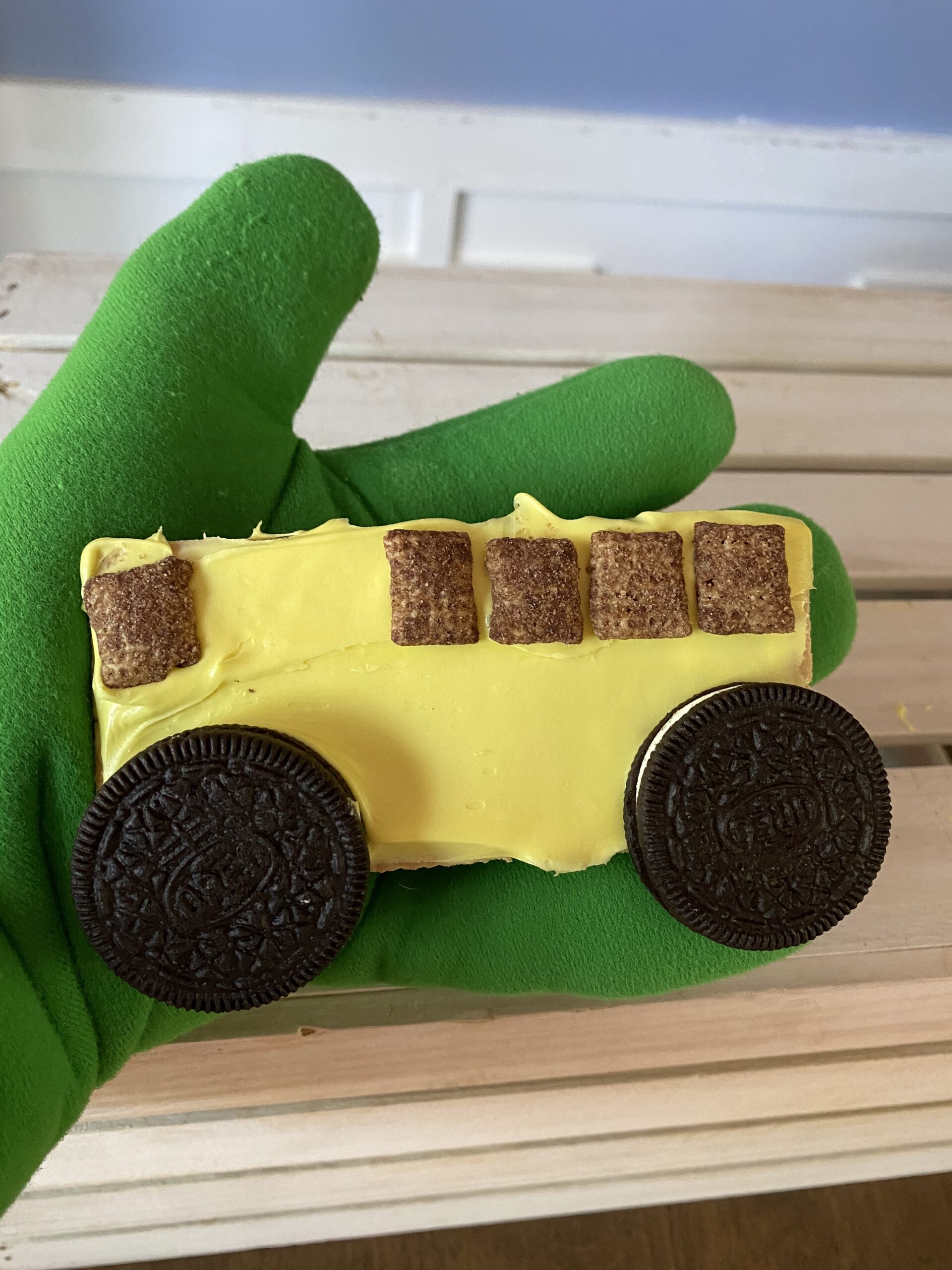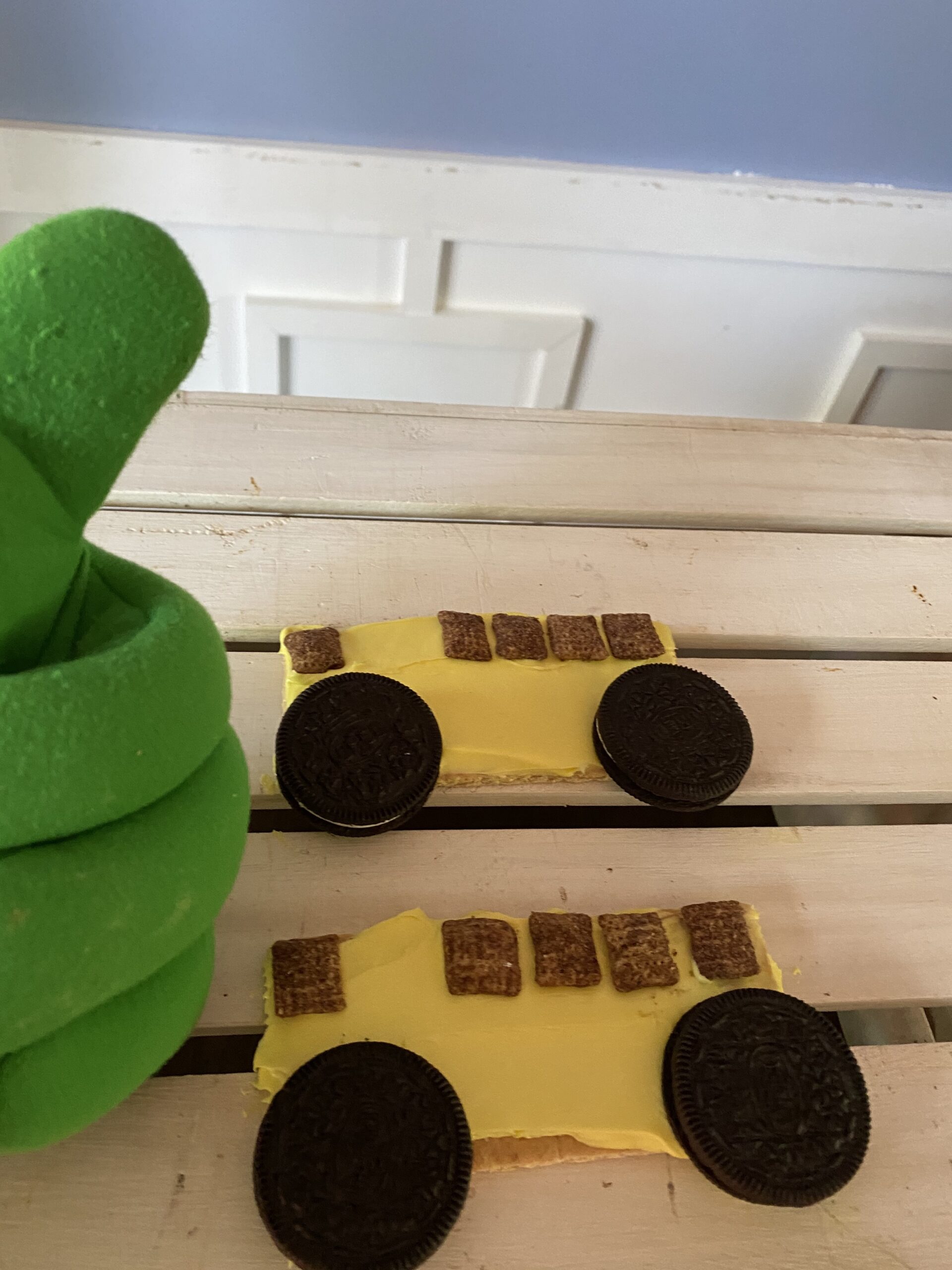 Download Recipe Printable: