Lil' Iguana says, "Don't be scared, be prepared!" It is fun and exciting to play outside with your friends and go visit new places. While playing Out & About, it is important to know the rules you need to follow when playing outside, walking to school, or going over a friend's house. After completing this craft, walk around your neighborhood sharing the painted rocks in a neighbor's yard or at a community park. These whimsical painted rocks will light up someone's day. During this craft, parents/guardians and educators should have a conversation about what are rules to follow while playing outside.
Flat/Smooth Rocks

Paint

Glue

Googly Eyes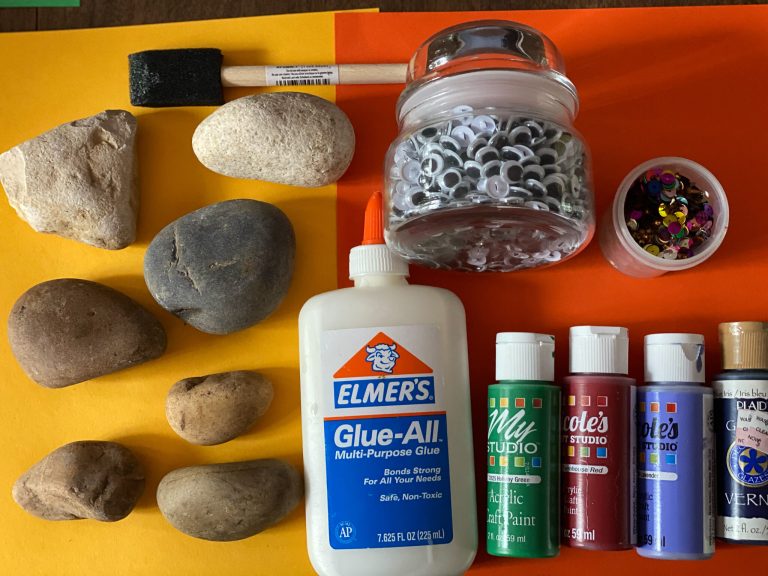 DIRECTIONS
The best rocks to use are smooth and flat.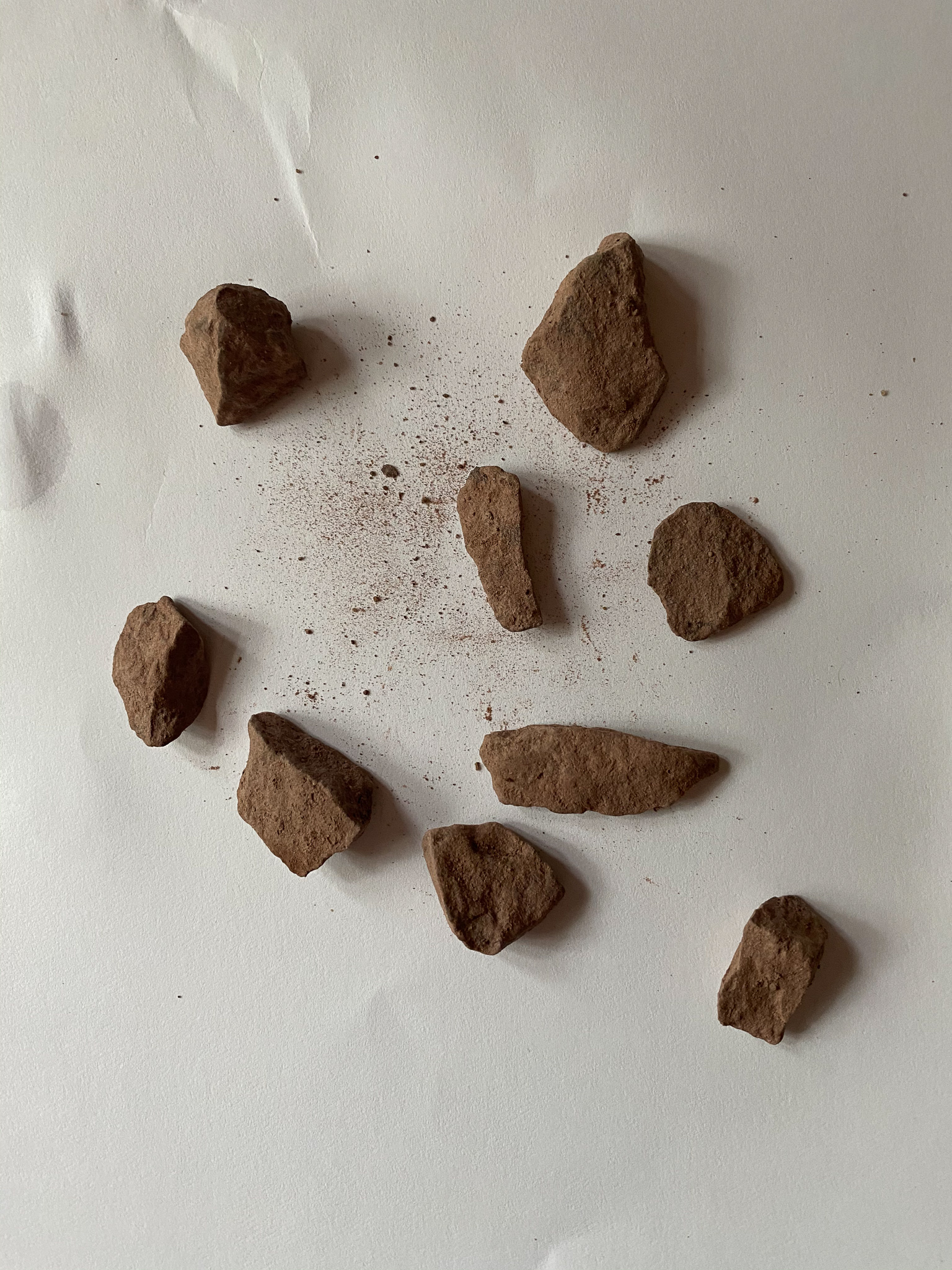 Wash the rocks before painting them. Let them fully dry. Seal the rock before painting on it.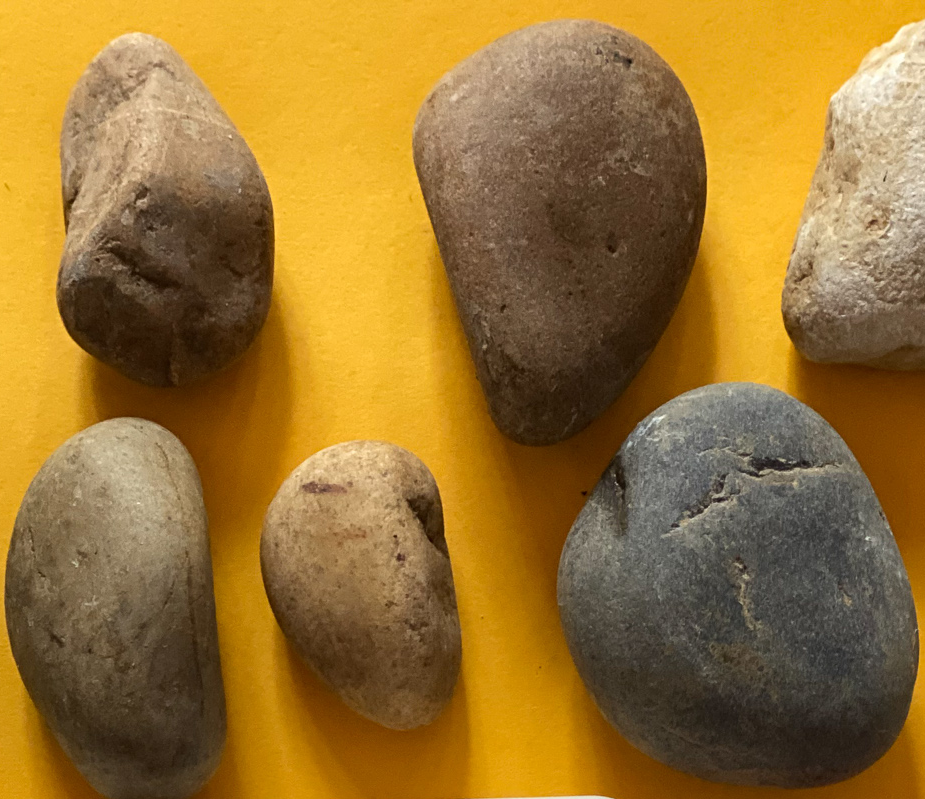 Paint unique designs on top and use several coats. Let dry between each color and layer.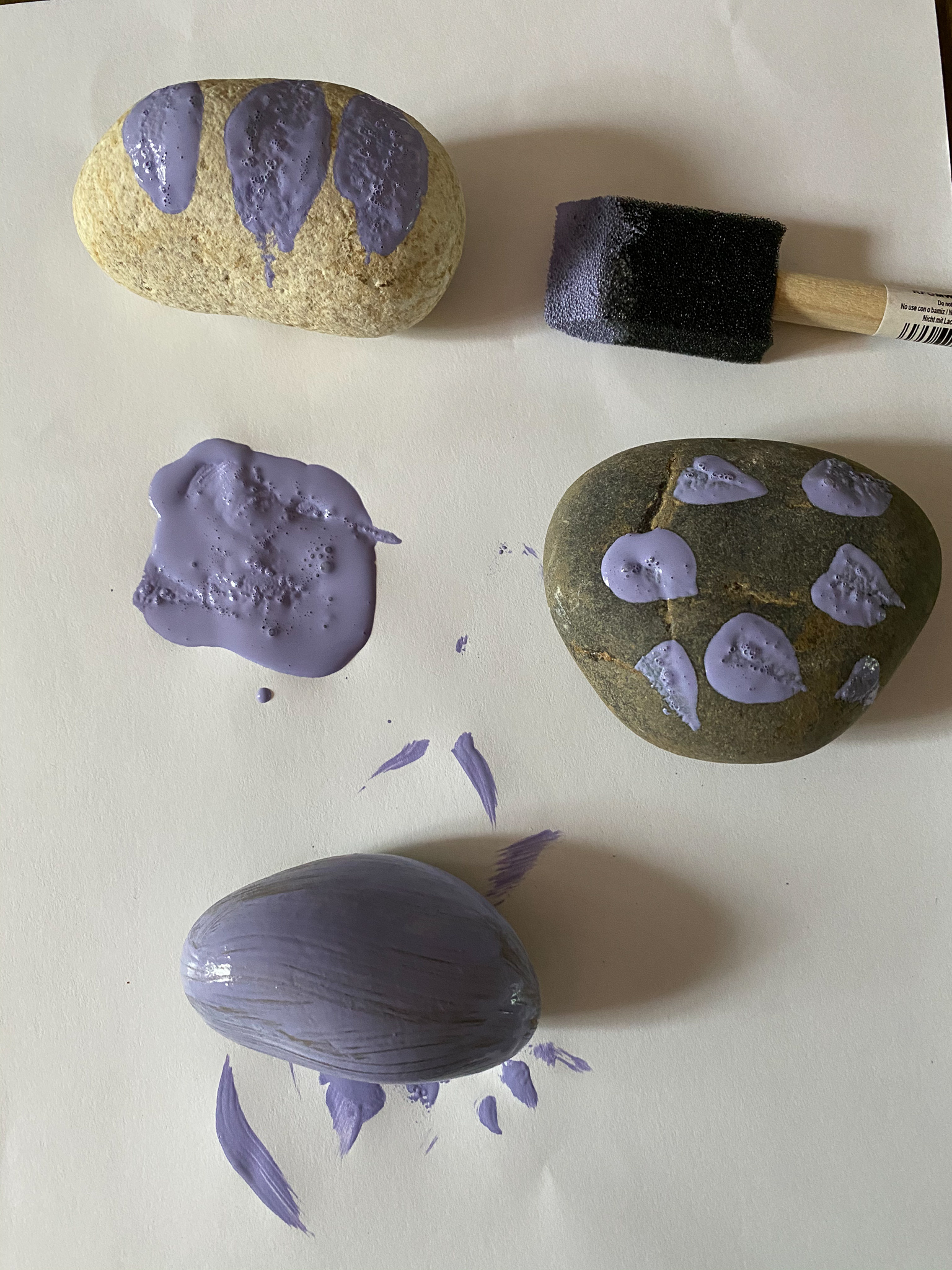 For best results, use small brushes or toothpicks to make small dots and details.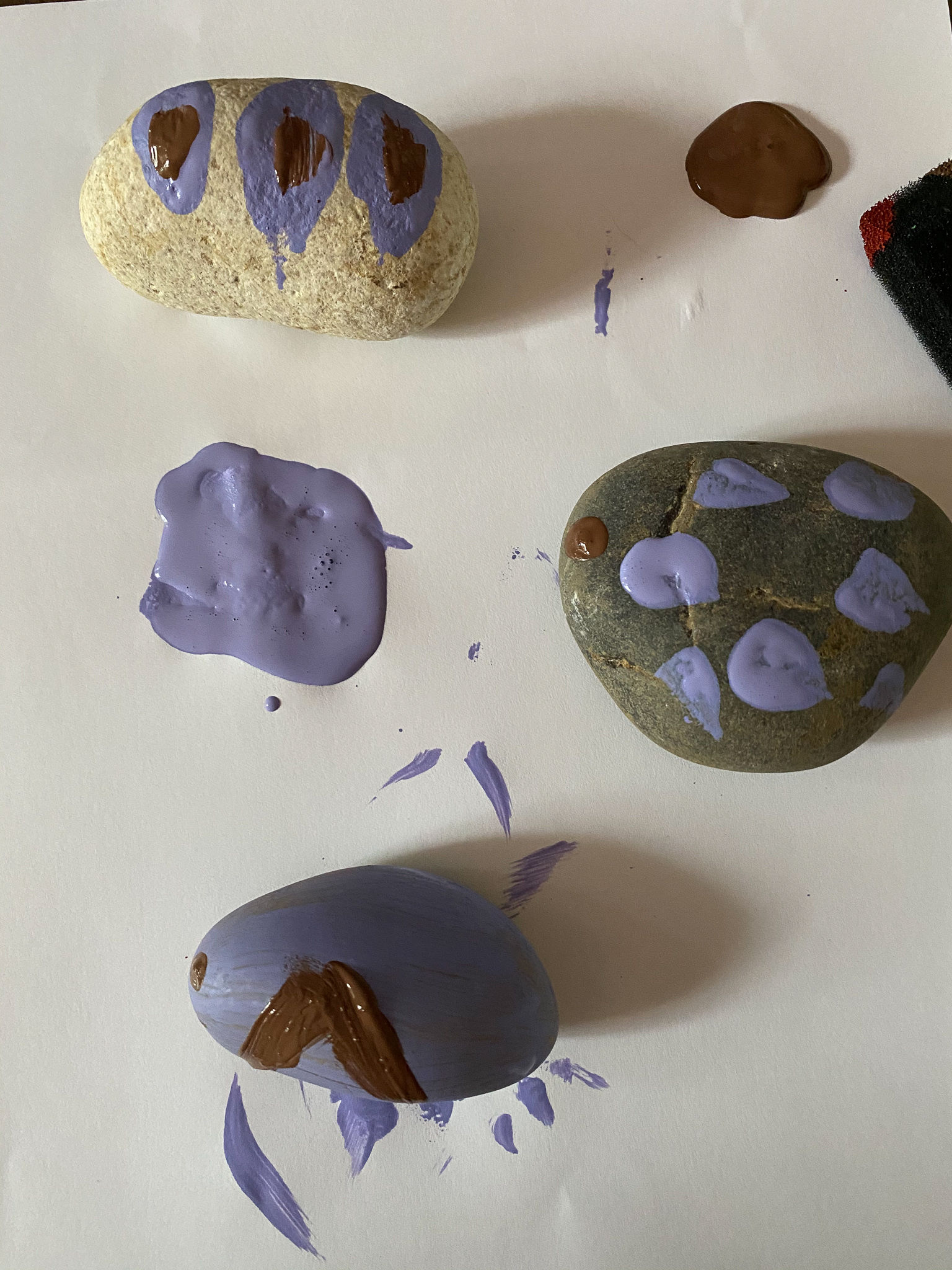 You could also use markers or paint pens to decorate.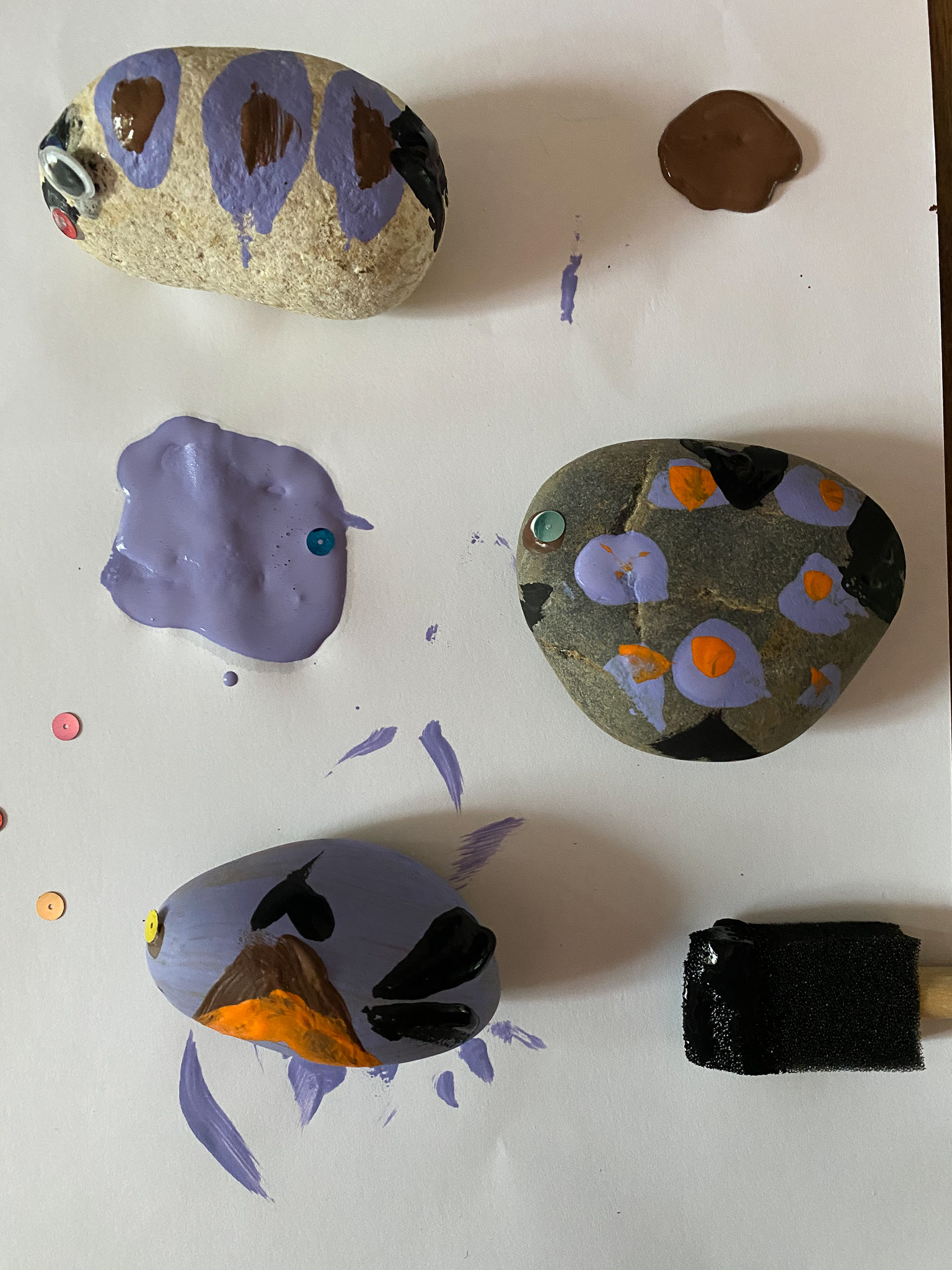 Place around the house or outside the neighborhood.