Lil' Iguana says, "Eyeball, Ask, Yes!"  This easy snack is a fun visual of "eyeballs," the funny word that kids will remember when they think of getting permission.  It is important to know how to get permission before going anywhere with anyone.  While making these snacks, parents and educators should talk to their children about the lesson Get Permission and how Permission means getting a YES to do something or go somewhere from the adult in charge.
Mini Powdered Donuts

Colored Chocolate Drops

Red Frosting

Blue Frosting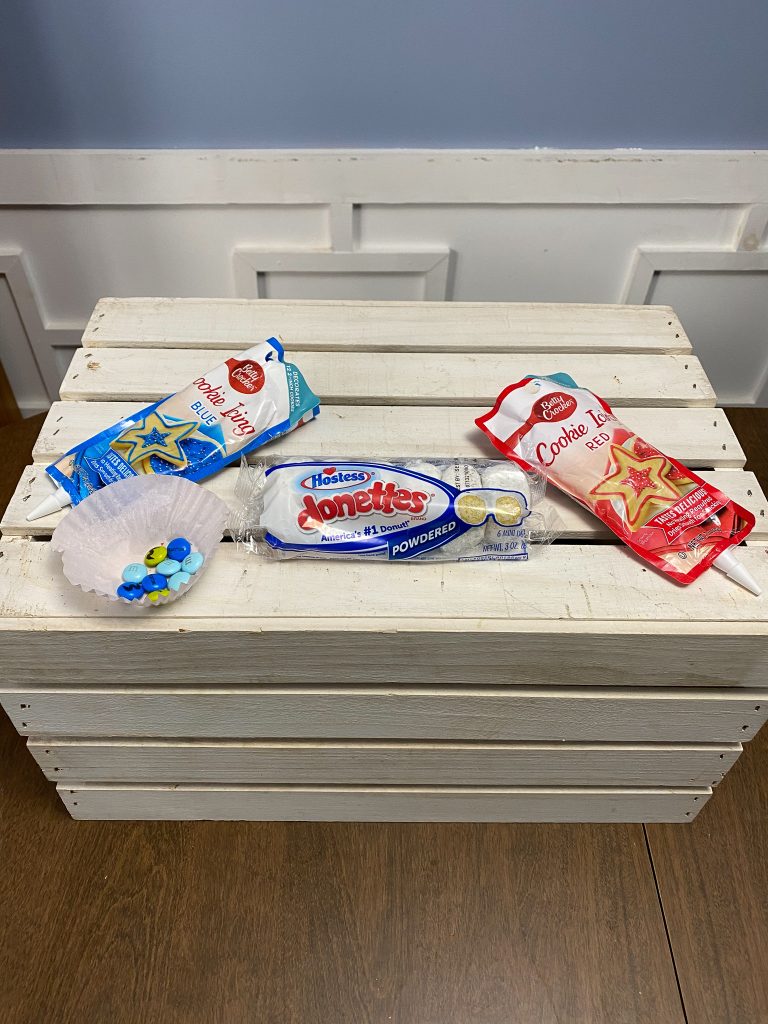 DIRECTIONS
Carefully remove powdered donuts from the packaging. Place donuts on a plate or platter in pairs of two.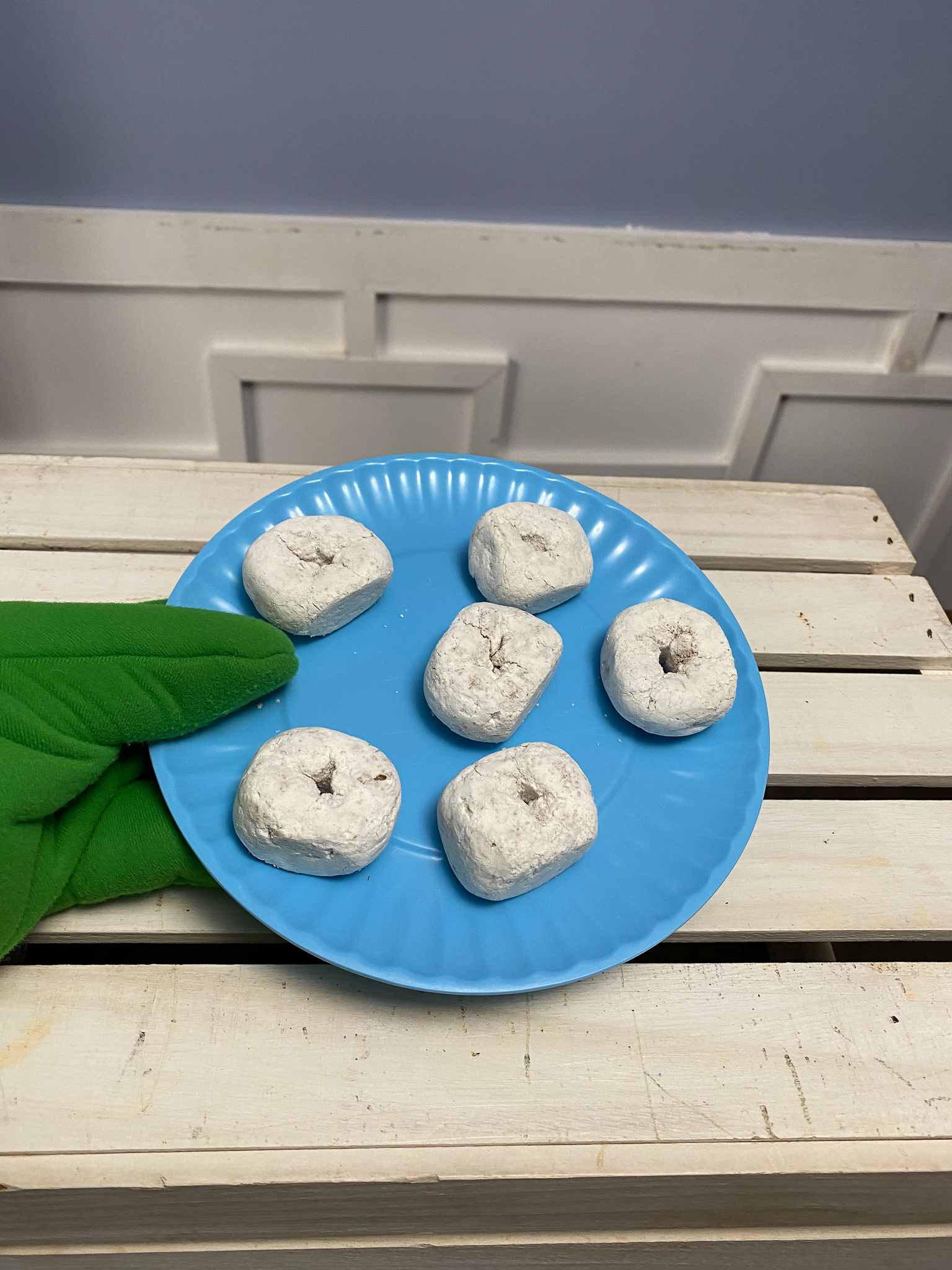 Add chocolate drop candies in center of donuts.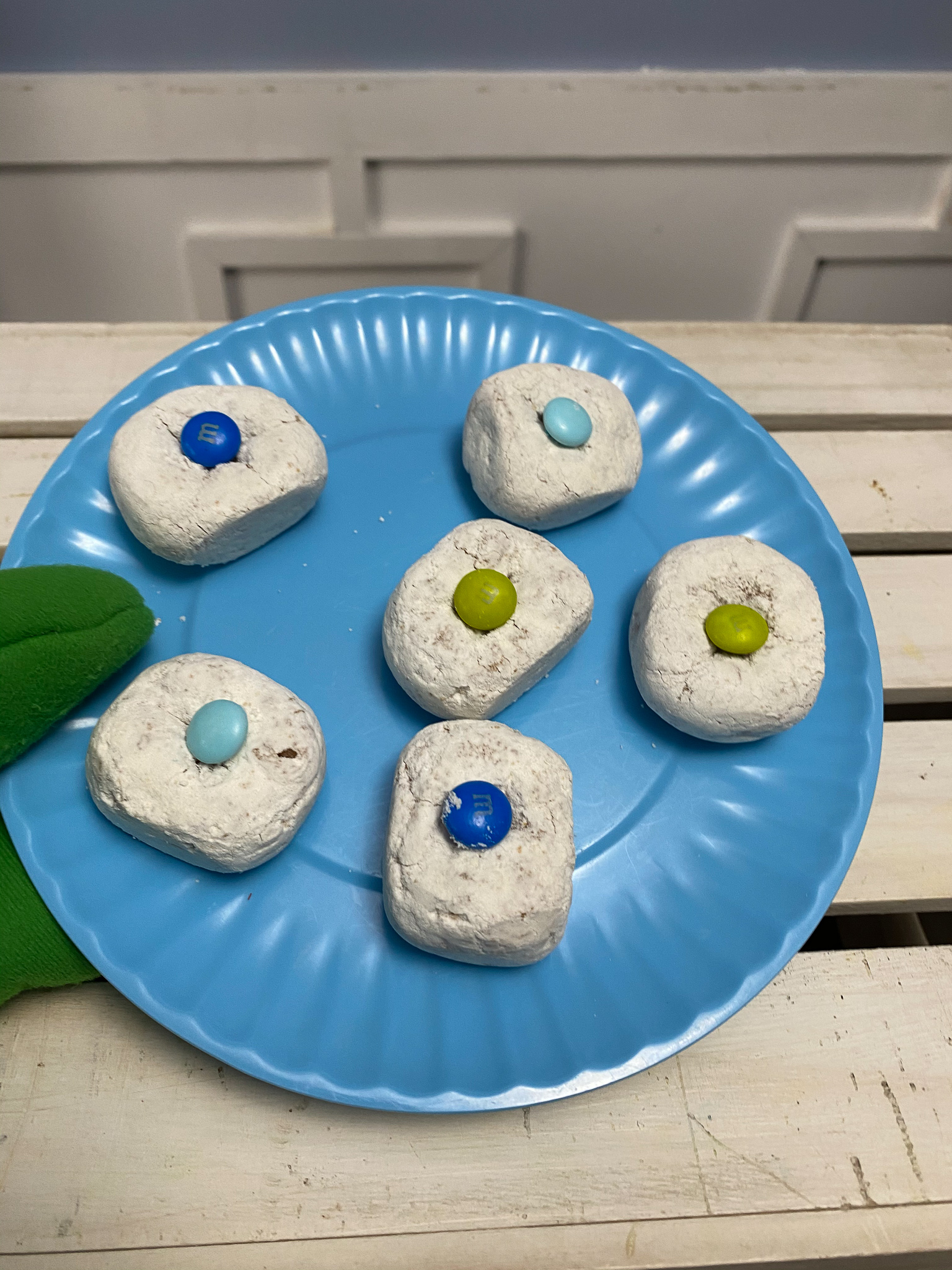 Decorate the middle of the candies with colored frosting.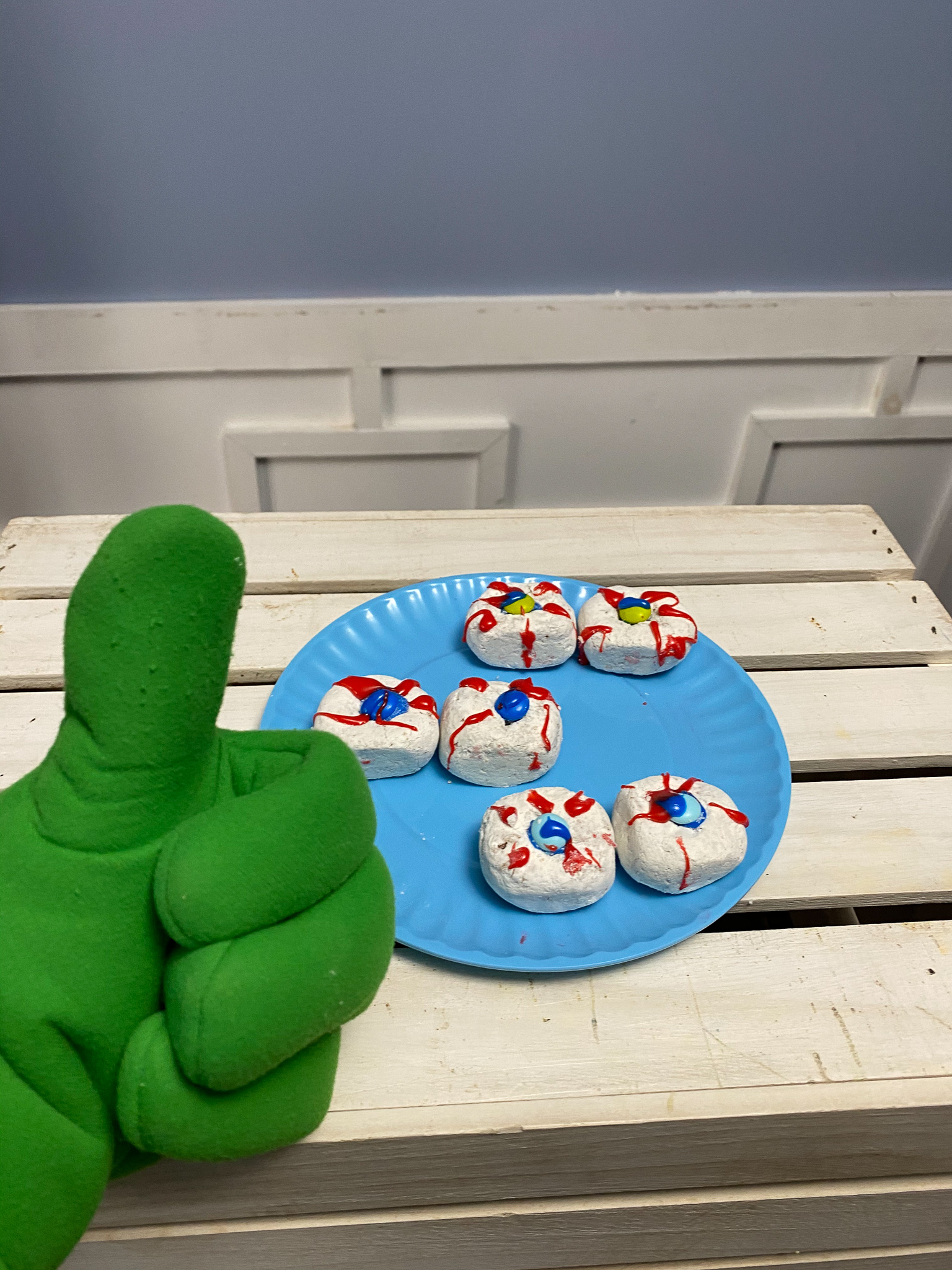 Frost small red lines around the donut. Enjoy!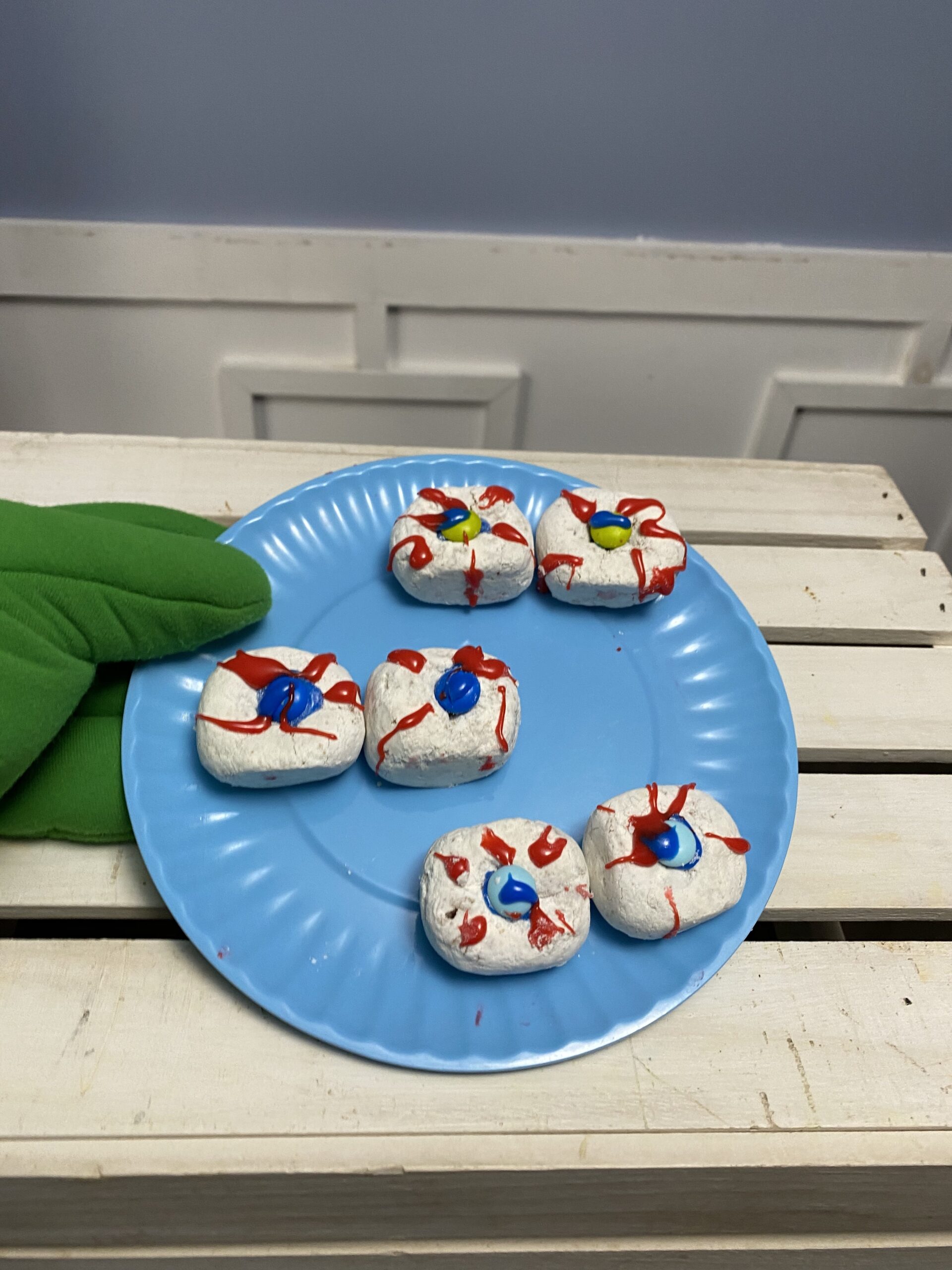 Download Recipe Printable: