It is important to stay calm if you are lost. This hands-on activity is a great conversation starter about what to do if you are lost. While making these whistle carrots, parents and educators should talk to their children about the lesson I'm Lost and what to do next if they think they are lost.
Carrots

Baby carrots

Drill

Knife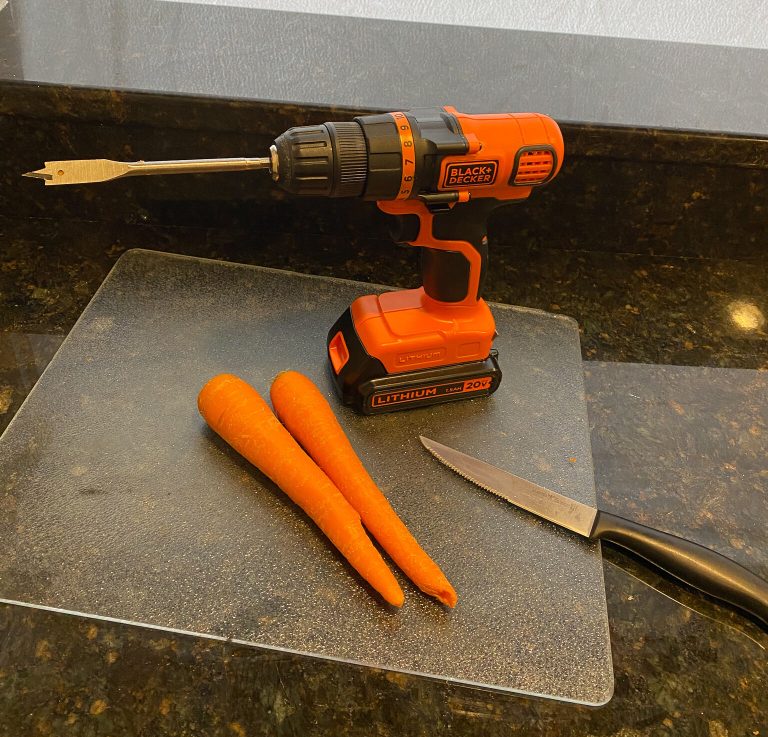 DIRECTIONS
Find the longest and straightest carrot to use for this activity. Trim off the end to make sure it's perfectly straight.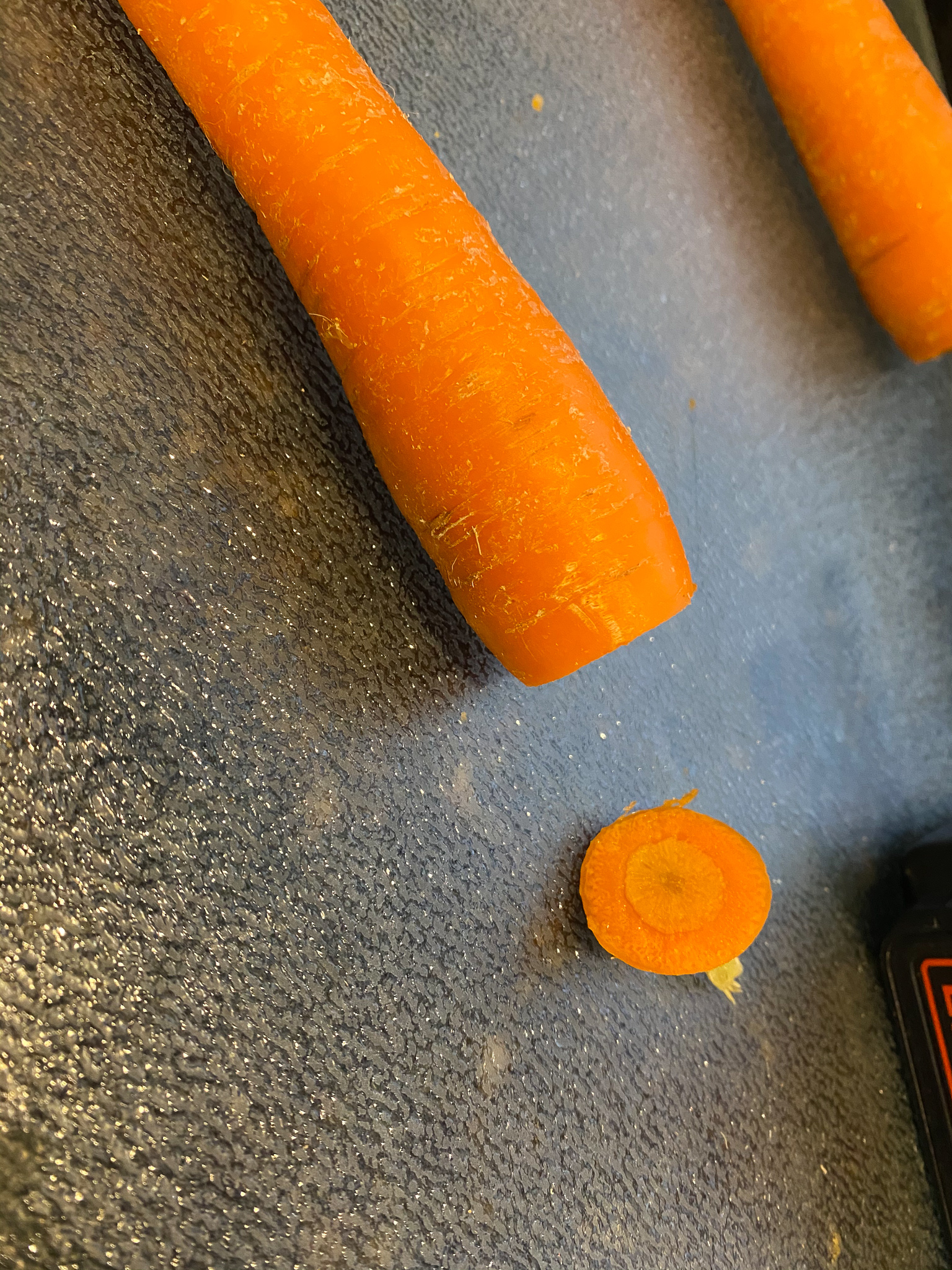 Put a 3⁄8 in (0.95 cm) pilot drill bit on your drill. Carefully, drill to about half way through the carrot.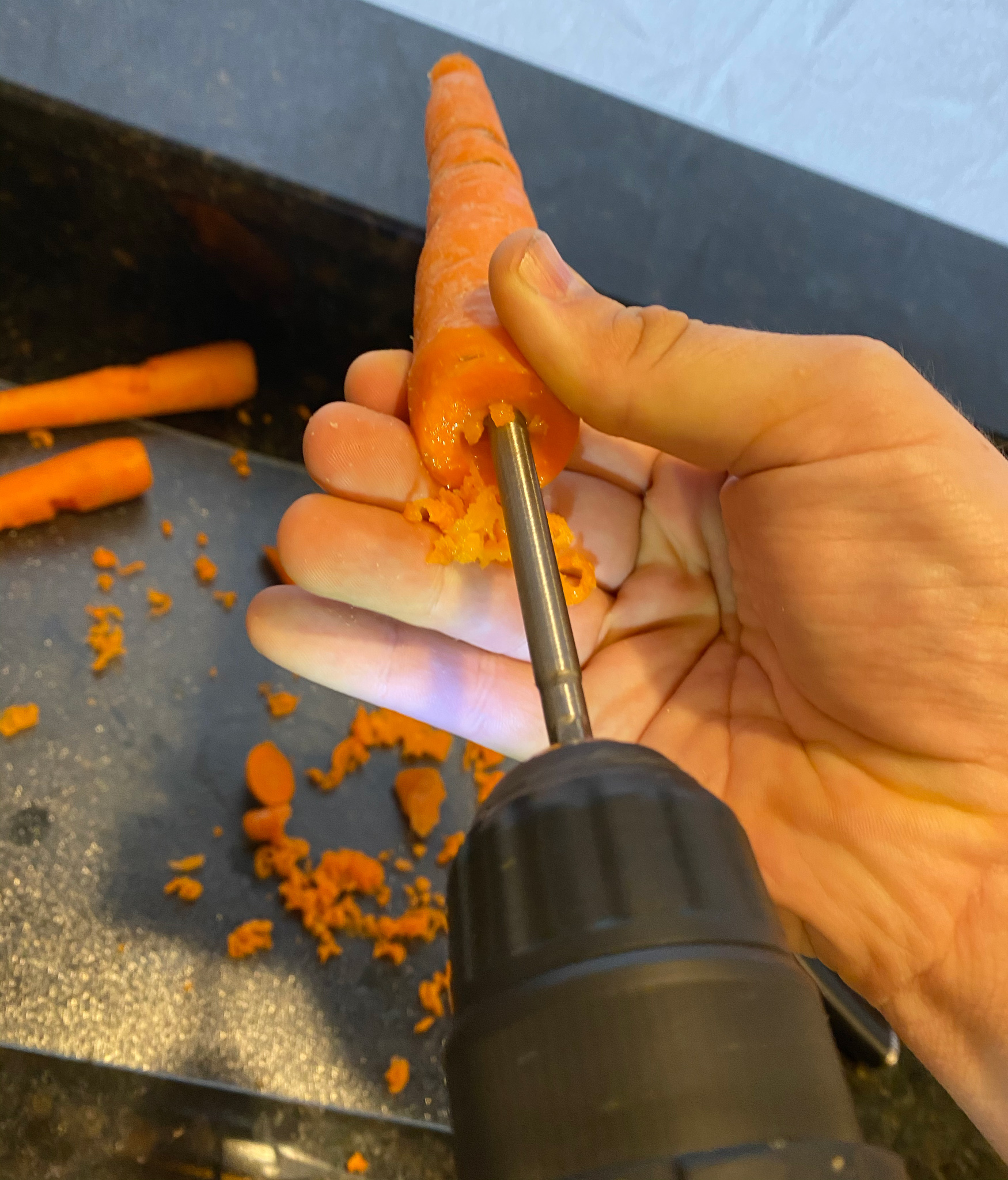 Be sure to pull out all the carrot shavings.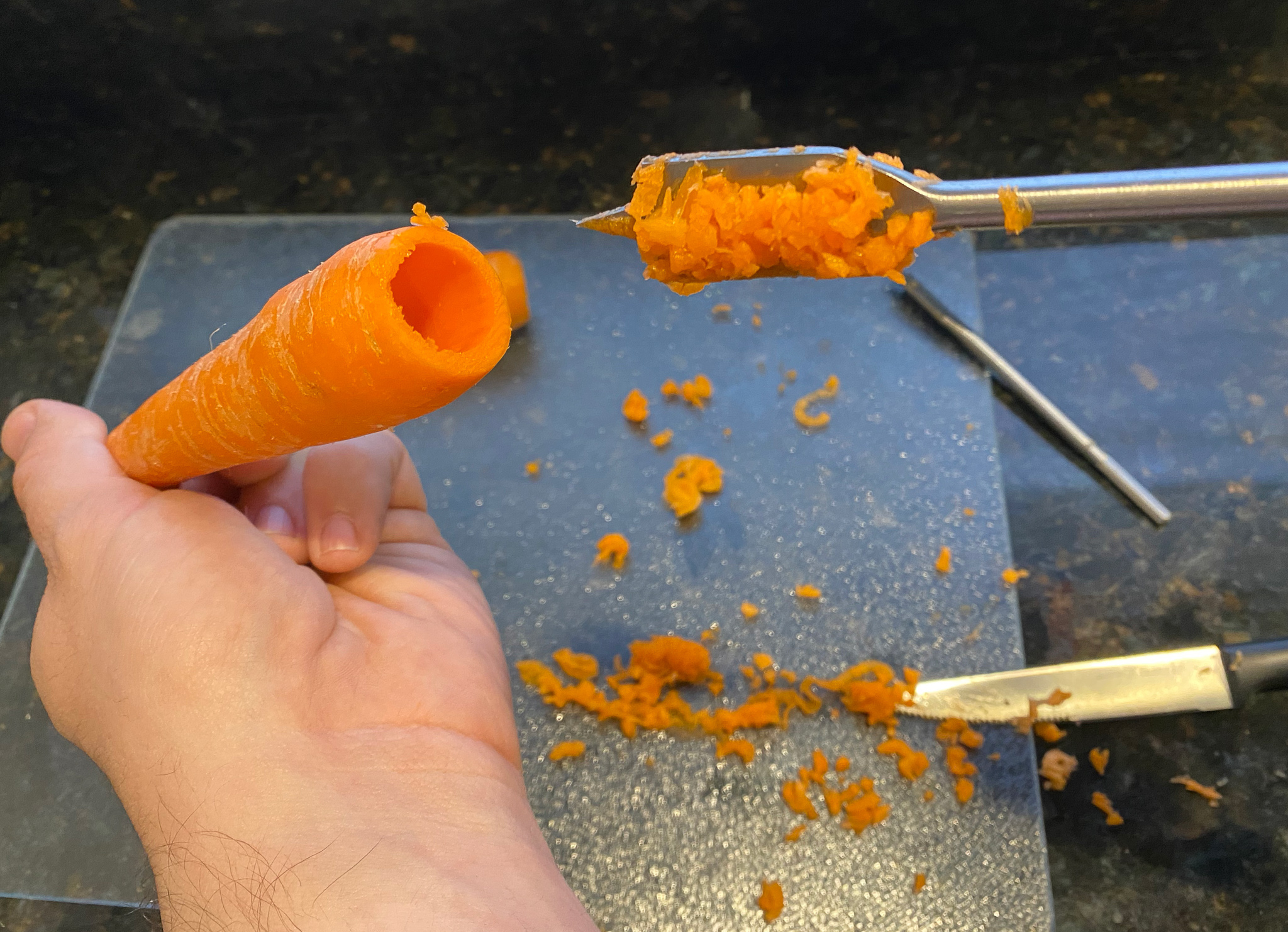 Make the mouth piece by making a cut about an inch from the edge of the carrot.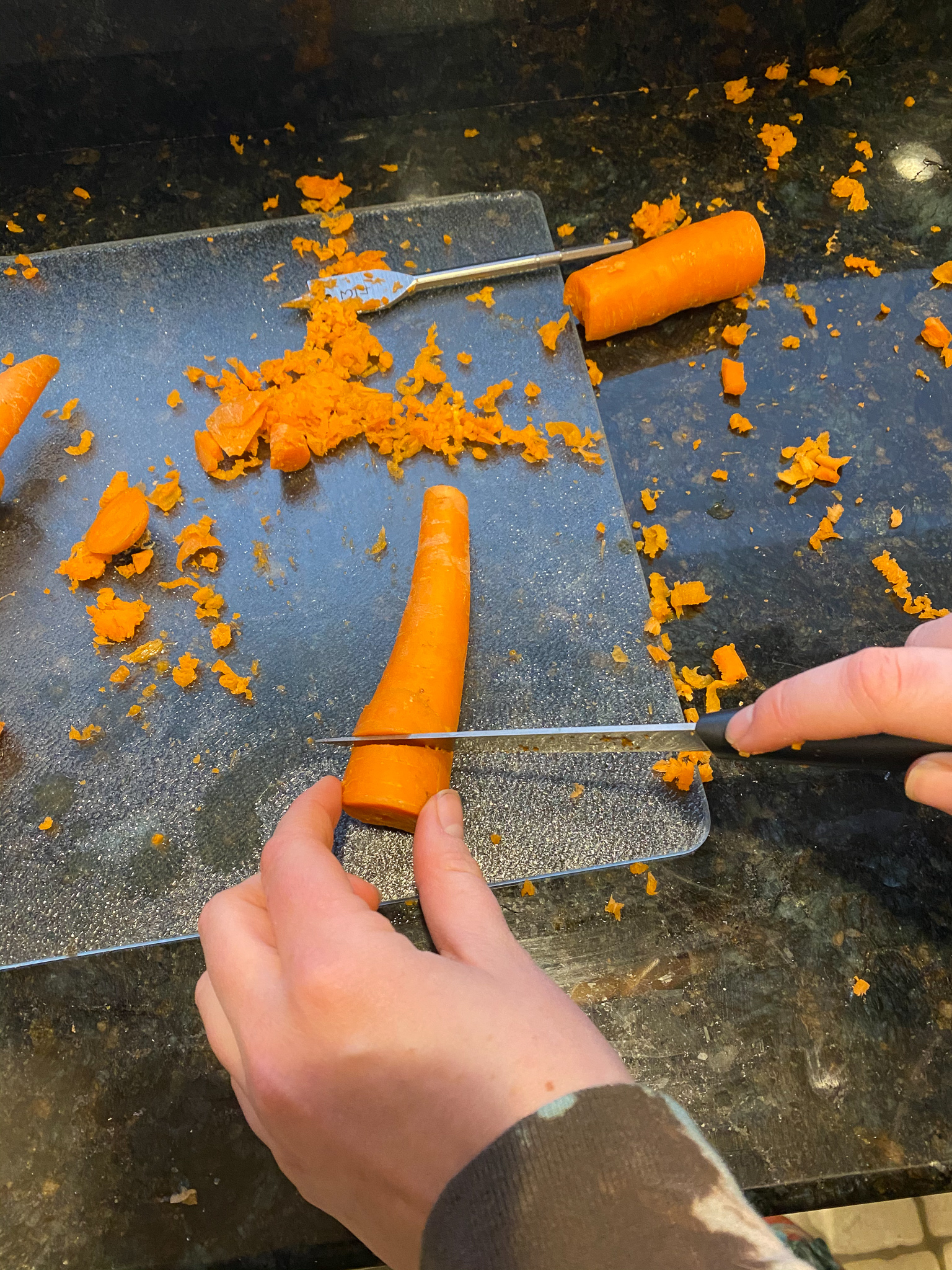 Cut at an angle from half an inch down from other cut.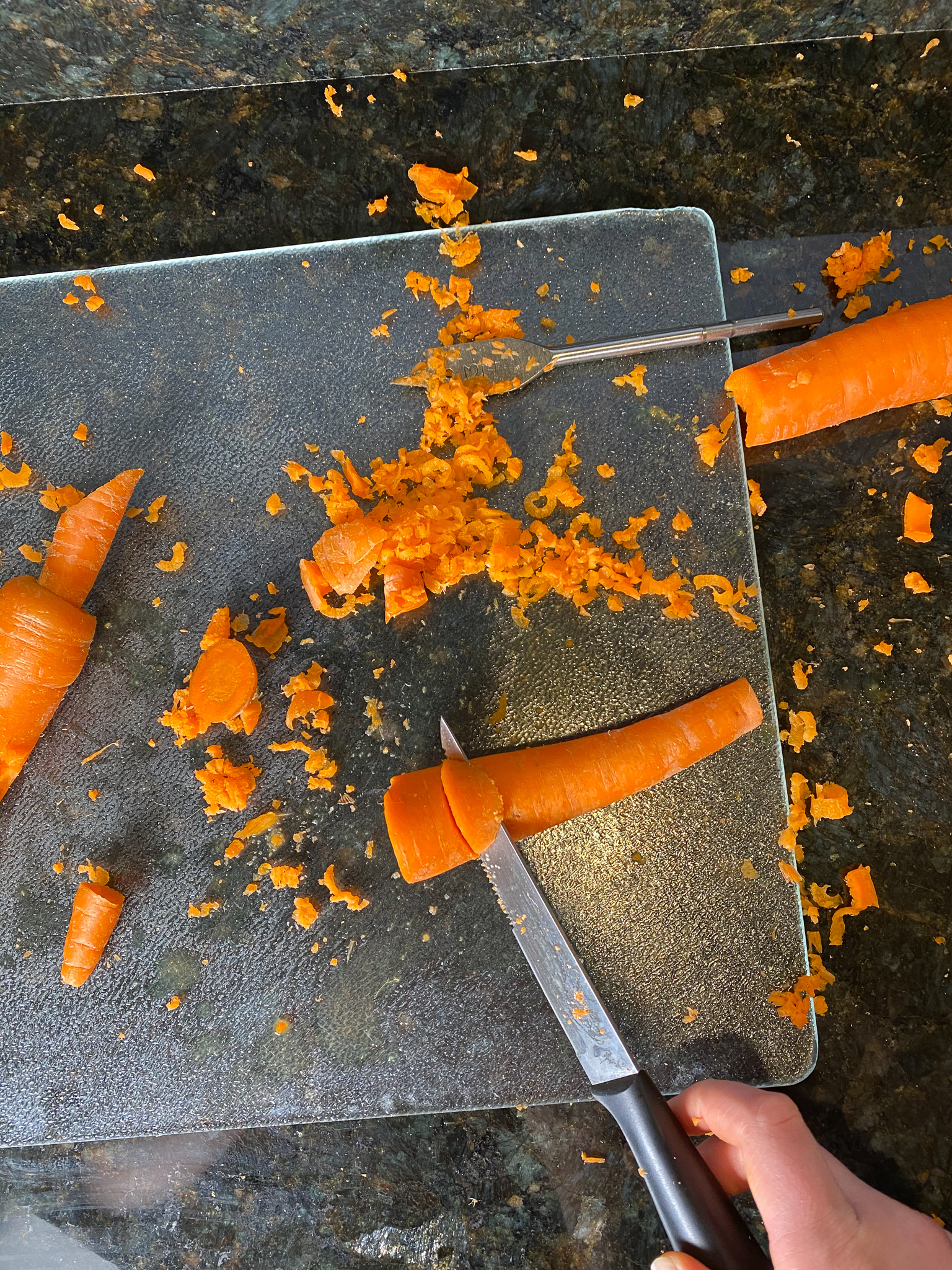 Find a smaller carrot or baby carrot to fit into a mouth piece. Cut it straight to the edge of the carrot to create the recorder's mouth piece.
Change your drill to various sizes based on how you want the whistle to sound. Here if one option for the recorder: - 12⁄64 in (medium hole) - 14⁄64 in (bigger hole) - 14⁄64 in (bigger hole) - 12⁄64 in (medium hole) - 15⁄64 in (biggest hole) - 10⁄64 in (smaller hole) - 6⁄64 in (smallest hole)