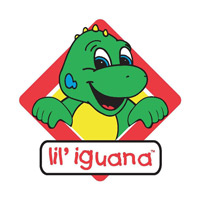 The Lil' Iguana's Children's Safety Foundation's (LICSF) mission is to use child abuse prevention programs to save children from abduction, sexual abuse, child predators, and serious accidental injuries with award-winning, proactive, music-based programs that are designed specifically for children ages 2 through 8 so they will retain crucial safety messages. The LICSF has saved thousands of children as young as age three from abductions, abuse, and serious injuries for 20 years.
Lil' Iguana uses educational and proactive teaching mechanisms to ensure children stay safe throughout their childhoods. It has been proven that children learn from interactive, music based programs; this is why Lil' Iguana is so effective. Lil' Iguana's music based programs keep children engaged so they can learn countless safety lessons they will remember for the rest of their lives.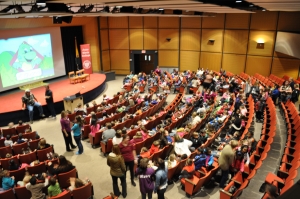 Lil' Iguana features a non-threatening approach so children are relaxed enough to listen to the messages, and entertained enough to absorb the information. The actual character Lil' Iguana has been studied by students in the early childhood education department at Lesley University under the supervision of Dr. Lisa Fiore, Director of the department. The character has also been studied by professional educators, television producers, police officers, Head Start Programs, childcare facilities, and marketing groups. All determined that the friendly, cute, cuddly, energetic, and informative character Lil' Iguana was able to be a friend and mentor to kids and present lessons in the non-threatening manner they need.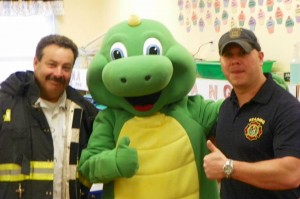 For over a decade, Lil' Iguana has become a character that parents have come to trust and children have come to love. Lil' Iguana has been used in childcare facilities and schools throughout the United States to teach children safety in a non-threatening way. It has been used and endorsed by local and state police, childcare facilities, schools, government agencies, universities, hospitals, and other non-profit organizations that pertain to young children. The people who come in contact with Lil' Iguana see the effectiveness and the benefits of using the program.
The Lil' Iguana's Children's Safety Foundation is a 501(c)(3) non-profit organization. (Federal Tax ID: 020-516967)
"A Safe & Happy Childhood Lasts A
Lifetime!"