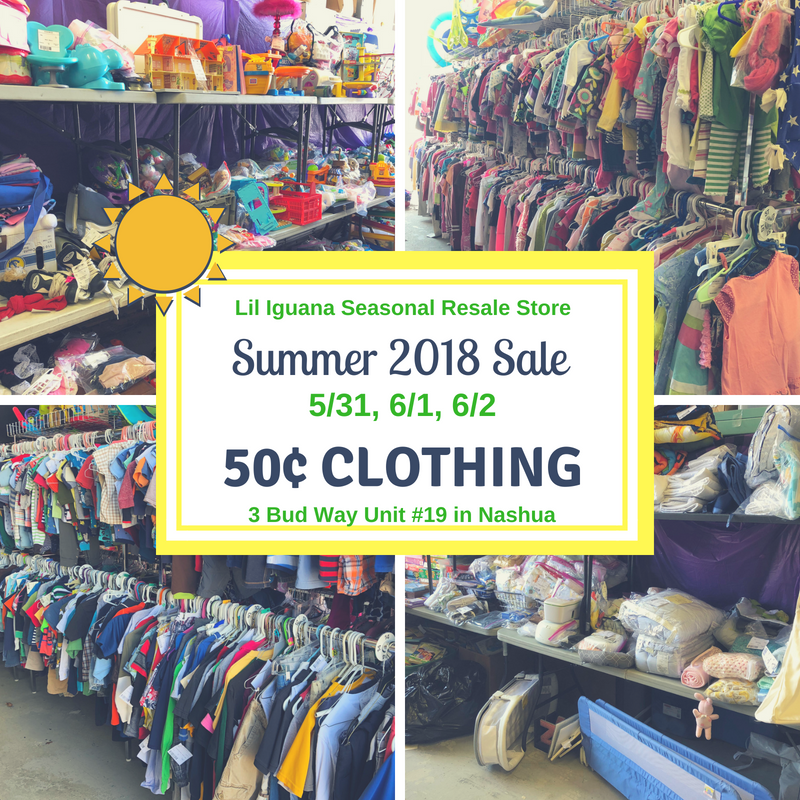 Our SUMMER 2018 Dates are here! Come shop 5/31, 6/1, 6/2 at 3 Bud Way Unit #19 in Nashua for great deals on kids clothing, shoes, toys, & baby items.
SUMMER SALE PRICING:
Kids Clothing- $.50 per hanger
Specialty Clothing- $1 per hanger
Shoes – $2 per pair
All other items ½ off the tags (toys, baby items, etc.)
SUMMER SALE HOURS:
Thursday,May 31 from 4pm-7pm
Friday, June 1 from 9am-3pm
Saturday, June 2 from 9am-1pm
The Resale Store is a temporary store front that features gently used clothing, shoes, toys, and baby items.  The store is open select days seasonally.
Temporary Warehouse Set-Up at: 3 Bud Way Unit 19 in Nashua, NH
---
Since this is a temporary warehouse set-up it is unsafe for young children to walk around without supervision.  Please place young children in a stroller or take them by the hand at all times.
No public restroom
This is not a climate-controlled facility